Director of Construction Operations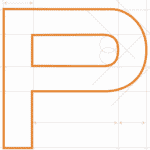 Pivot Workforce US
DIRECTOR OF CONSTRUCTION OPERATIONS

Compensation beginning at $120,000.00 salaried annually.
Client Benefits
Medical, Dental, and Vision benefits
401k
Paid Time Off
Market Driven Comp Structure
Relocation Assistance Available
What You Will Be Doing
Our client is one of leading building and service providers for mechanical, electrical, and plumbing building systems. As a publicly traded company, they have many locations across the United States. As a Director of Construction Operations, you will be responsible for leading and managing multiple project teams to deliver exceptional results for the clients. The Ideal Candidate
This position directly supervises operations roles such as assistant project managers, project managers, senior project managers and superintendents
Full life cycle business operations to include subcontractor negotiations, procurement, business development and strategy
This position is expected to manage and support the project team in pursuit of work, contract execution and financial management
Director of Construction Operations will provide guidance in the hiring process and termination of team members
Coaches, trains, and educates junior operations staff member
Other Essential Functions
Bachelor's degree in Construction Management or related field preferred
At least ten years of experience at a mechanical construction contractor or in a related position
Ideal candidate would have proven success in organizing, managing, and operating a construction sector, division, or office.
Able to develop existing and new clients and increase work acquisition and revenue stream.
Manage sector team or Project Managers and Associate Project Managers and develop talent for the next level.
Leadership skills above the norm, strong character, individual integrity.
Ability to produce detailed estimates, budgets, and proposals, technical writing skills desired.
FLSA CLASSIFICATION – EXEMPT: SALARIED | LOCATION: CINCINNATI, OH |PIVOT WORKFORCE LLC.
Apply with Linkedin
Apply with Indeed