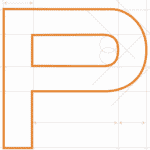 Pivot Workforce US
HEAD OF GLOBAL EXECUTION

Exceptional Compensation Starting at $175,000 plus benefits and equity opportunity

This position requires travel.
COMPANY OVERVIEW


Our client was founded in 2014 as an innovator in the low-cost hydrocarbon conversion space. They are the creator of a first of its kind plasma technology that converts hydrocarbons into high value and demand acetylene and hydrogen without generating CO2. Their solutions are turn-key, compact, modular and energy efficient.
POSITION OVERVIEW
This Senior Leadership position is responsible for the oversight of global project executions ensuring projects are completed on time and budget. The Head of Global Execution is responsible for working through a team of Project Managers around the globe to address clients unique needs with regard to the organizations flagship product.
The ideal candidate has exceptional experience as a Project Executive or VP of Construction with a background as a owners representative; strong knowledge of EPC best practices with a an educational background in Engineering.
DELIVERABLE OUTCOMES
Set contracting and overall project execution strategy for the client

Negotiate EPC contracts as required to support global business development

Deliver plants conforming to customer contracts on time, on budget and performing to the contract requirements

Deliver benefits from continuous improvement in project execution
KEY RESPONSIBILITIES
Set the overall execution strategy for Transform Materials including the use of outside vendors, deliverables for those vendors, contracting and commercial strategy for projects.

Maintain productive relationships with various EPCs and other execution service providers to support Transform's execution requirements.

Oversee the execution of that strategy taking the primary lead in negotiations with EPC and other service providers

Develop and document Transform Materials overall Project Gate Process (PGP) and then assist executive management in the execution of the PGP.

Implement performance measurement processes and data collection mechanisms to track execution performance

Recruit and lead a team of regional execution managers who have direct responsibility for execution of specific projects.
QUALIFICATIONS
Bachelors degree in engineering required

Minimum of 15 years of progressive project management experience including process engineering and project and execution management

Experience must include roles as owner's representative, especially development of commercial contracts for plant design and construction, as well as project management roles in recognized EPCs.

Global project execution experience a plus with specific experience in Japan highly desired
PERSONAL ATTRIBUTES
Deep understanding of the EPC process and drivers of EPC partners

Deep experience in managing successful projects

Broad network of contacts in the EPC and fabrication and construction spaces

Ability to influence at all levels with a track record of managing through complex and stressful situations involving multiple parties
Apply with Linkedin
Apply with Indeed