HVAC Water Cooled Chiller Service Manager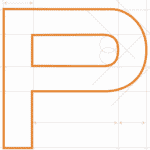 Pivot Workforce US
HVAC WATER COOLED CHILLER SERVICE MANAGER
Annual Salary of $90,000 – $100,000 DOE
Client Benefits
Complete and Comprehensive Benefits Package
Market Driven Comp Structure
Excellent Company Culture
Relocation Assistance Available
In house and manufacturer led training, leadership development
Long-term career growth into operations, sales, and/or leadership
401k match, PTO, Holiday Pay
What You Will Be Doing
Our client has been a successful mechanical service and construction provider in North Texas since 1980. As an HVAC Service manager, you will be responsible for managing customer relationships, mentoring a team of direct reports, and execute strategic goals.
The Ideal Candidate
Has extensive HVAC Service experience
At least 5 years of experience with Water Cooled-Chiller Systems
At least 3 years of management experience
Proven client/vendor customer service skills
Other Essential Functions
Leads Water-Cooled Chiller Service Division
Provides hands on training to field technicians
Represents company during direct client contact
Determines manpower needed
Leads by example for a culture and environment that promotes safety best practices
FLSA CLASSIFICATION – EXEMPT: SALARIED | LOCATION: DALLAS, TX | PIVOT WORKFORCE LLC.
Apply with Linkedin
Apply with Indeed