Business Development Engineer
New
Business Development Engineer
Richmond VA
Sector: Mechanical Contractor
Category: Mechanical
BUSINESS DEVELOPMENT ENGINEER – MECHANICAL


Client Benefits
Medical

Dental

Vision

401k with company match

Paid Time Off

Paid Holidays
What You Will Be Doing
The primary role of the Business Development Engineer (BDE) is to identify new construction project opportunities and position our company for success. The BDE focuses on nurturing client relationships and collaborates closely with our Estimating team to explore future business ventures.
The Ideal Candidate

Maintain strict adherence to all company safety rules, regulations, procedures, and practices.

Promote the "Courage to Care" safety message within the team, setting a positive example.

Engage with new and existing customers to cultivate and strengthen relationships.

Collaborate with customers, engineers, vendors, sub-contractors, and other business development professionals in the market to identify opportunities, understand market conditions, and contribute to our forecasting.

Qualify project opportunities by conducting conversations with customers to ascertain scope, assess risks, understand their market strategy, determine project timelines, and anticipate award dates.

Work closely with customers to develop a comprehensive understanding of project scopes and effectively communicate this information to internal team members.

Prepare proposals and create compelling presentations for customer meetings.

Serve as a liaison for the organization's contractors.

Develop project sales strategies that outline our approach to achieving success in the market.

Foster strong relationships with key vendors and subcontractors.

Review plans and specifications to comprehend the scope of work.

Create high-level budgets for potential projects.

Perform additional duties as assigned by the supervisor.
Other Essential Functions

Possess a Bachelor's Degree in Mechanical Engineering, Building Construction, or Construction Engineering Management.

Demonstrate a strong technical and mechanical understanding of HVAC, ductwork, plumbing, and piping systems.

Exhibit proficiency with technology, including Microsoft Excel for cost and engineering functions, and familiarity with CRM systems.

Showcase excellent presentation skills.

Have prior experience in business development.

Possess client management skills, including the ability to effectively manage customer relationships, perceptions, and expectations.

Show knowledge and interest in business and management principles related to strategic planning, accounting, cost forecasting, resource allocation, and personnel and resource coordination.

Be willing to travel as needed for job-related tasks and meetings.

Demonstrate strong analytical, problem-solving, and critical thinking skills to provide innovative solutions.
FLSA CLASSIFICATION – EXEMPT: SALARIED | LOCATION: RICHMOND, VA |PIVOT WORKFORCE LLC.
---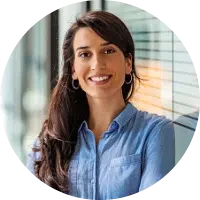 With a background in psychology, I am a proud member of Team Europe, finding the right fit for my clients and the most exciting job opportunities for my candidates!