HVAC Service Sales Representative
New
HVAC Service Sales Representative
Sector: Mechanical Contractor
Category: Commercial/Industrial
HVAC Service Sales Representative
Client Benefits
Complete and Comprehensive Benefits Package

Uncapped Commission

Market Driven Comp Structure

Excellent Company Culture

Relocation Assistance Available

Medical, Dental, Vision, Life, 401k, Paid Holidays, PTO, Paid Training,
What You Will Be Doing
Our client is a well-regarded mechanical and electrical contractor, specializing in the Healthcare, Education and Manufacturing Industries. As an HVAC Service Sales Representative is responsible for generating new business opportunities and driving revenue growth by selling HVAC services to clients in the Healthcare, Education and Manufacturing industries. The successful candidate will be responsible for establishing relationships with new clients, conducting sales presentations, preparing proposals, negotiating contracts, and closing deals.
The Ideal Candidate
Develop and maintain relationships with prospective clients to drive new business opportunities.

Conduct research on prospective clients to understand their needs and determine how to best position the company's services.

Perform sales presentations to prospective clients to educate them on the company's services and how they can benefit from them.

Prepare proposals and quotes for prospective clients, outlining the scope of services and associated costs.

Negotiate contracts with prospective clients, ensuring that both parties' needs are met.

Close deals with prospective clients, ensuring that all necessary paperwork is completed and that the client is satisfied with the proposed services.

Collaborate with the company's operations team to ensure that services are delivered according to the client's needs and expectations.

Attend industry events and conferences to network with potential clients and stay up-to-date on industry trends.

Develop and maintain a thorough knowledge of the company's services and pricing structure.

Meet or exceed sales targets and quotas on a regular basis.
Other Essential Functions
Bachelor's degree in business, marketing, or a related field.

3+ years of experience in HVAC service sales.

Strong communication and interpersonal skills.

Ability to work independently and as part of a team.

Demonstrated ability to meet or exceed sales targets and quotas.

Strong organizational and time management skills.

Proficiency in Microsoft Office Suite and CRM software.

Knowledge of HVAC systems and services is a plus.
FLSA CLASSIFICATION – EXEMPT: SALARIED | LOCATION: ASHEVILLE, NC |PIVOT WORKFORCE LLC.
---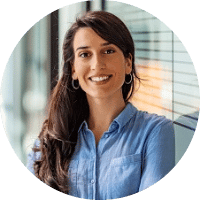 With a background in psychology, I am a proud member of Team Europe, finding the right fit for my clients and the most exciting job opportunities for my candidates!