Safety Tech/Specialist (2)
New
Safety Tech/Specialist (2)
SAFETY TECHNICIAN – Mechanical

3-month contract with opportunity to hire on based on performance

Location: Mims, Florida

OVERVIEW



Our client believes that safety is our top priority, and we are seeking a safety technician with OSHA 30 certification to reinforce our safety culture. They are committed to providing our employees with a safe working environment, and we are looking for a dedicated Safety Technician to join our team. The ideal candidate must be versatile, proactive and proactive to ensure that we create a safe work environment for our employees.
RESPONSIBILITIES


Conduct regular safety audits and inspections to identify potential and existing hazards, and work with management to develop safety procedures and protocols

Perform safety training for employees, including topics such as ergonomics, accident prevention, and emergency response

Maintain safety records to document safety incidents and ensure compliance with OSHA regulations

Work with safety and risk management groups to review and revise safety policies and procedures

Investigate safety incidents to identify root causes and implement corrective actions

Assist with safety-related investigations and procedures

Support safety committees and participate in safety meetings

Ensure employees' safety by communicating safety policies and procedures

Maintain safety equipment and ensure employees are properly equipped and trained to use such equipment

Maintain safety-related records and documentation
REQUIREMENTS
OSHA 30 certification

High school diploma or equivalent

Ability to lift up to 50 pounds and regularly bend, walk or climb stairs during the day

Attention to detail and adherence to safety protocols

Ability to organize and implement plans and procedures effectively

Ability to work independently with minimum supervision

Familiarity with OSHA regulations, safety and risk assessment
---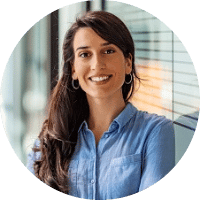 With a background in psychology, I am a proud member of Team Europe, finding the right fit for my clients and the most exciting job opportunities for my candidates!