New
Estimator
Orlando FL
Sector:
Category:
Position: HVAC Estimator
Job Summary:

We are seeking an experienced HVAC Estimator to join our construction team. The HVAC Estimator will be responsible for creating estimates and proposals for HVAC systems for commercial, industrial, and residential construction projects. The successful candidate will have a strong understanding of HVAC design and installation, as well as excellent communication and organizational skills.
Responsibilities:
Review project plans, specifications, and other documents to prepare accurate cost estimates for HVAC systems.

Analyze HVAC design requirements and identify the best equipment and materials to meet project specifications.

Obtain and review quotes from suppliers and subcontractors to ensure competitive pricing.

Prepare and submit detailed proposals to clients, including pricing, specifications, and project timelines.

Collaborate with project managers, engineers, and architects to ensure project goals are met.

Develop and maintain relationships with suppliers and subcontractors.

Ensure accuracy and completeness of all estimates, proposals, and related documents.

Attend project meetings to review HVAC-related issues and provide recommendations.
Requirements:
Minimum of 5 years of experience in HVAC estimating, preferably in the construction industry.

Strong knowledge of HVAC design, installation, and equipment.

Ability to read and interpret project plans, specifications, and other documents.

Excellent communication skills, both written and verbal.

Strong organizational skills and attention to detail.

Proficiency with estimating software and tools.

Ability to work independently and as part of a team.

Bachelor's degree in Mechanical Engineering, Construction Management, or a related field is preferred.

If you meet these qualifications and are looking for a challenging and rewarding opportunity in the construction industry, we encourage you to apply for this position.
---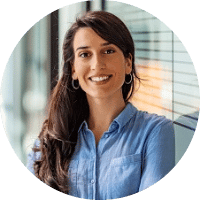 With a background in psychology, I am a proud member of Team Europe, finding the right fit for my clients and the most exciting job opportunities for my candidates!