Mechanical Project Engineer
New
Mechanical Project Engineer
Cleveland OH
Sector:
Category:
Mechanical Project Manager
Client Benefits
Medical, dental, and vision insurance with company premium contribution

Company paid basic life insurance, long-term disability, and three Employee Assistance Programs [EAP]

Voluntary [employee paid] short-term disability, additional life insurance, and AFLAC

401K retirement plan with employer matching funds

Flexible Spending Accounts and Health Savings Accounts available

PTO and Paid Holidays

Discretionary bonuses
What You Will Be Doing
We are seeking a skilled and motivated Mechanical Project Engineer to join our dynamic team. As a Mechanical Project Engineer, you will play a key role in planning, designing, and overseeing mechanical projects from conception to completion. This is an excellent opportunity for an experienced engineer looking to take on challenging projects and make a significant impact.
The Ideal Candidate
Collaborate with cross-functional teams, including architects, designers, and contractors, to develop mechanical project plans and specifications.

Conduct feasibility studies and cost analyses to determine the viability and financial implications of proposed projects.

Design and engineer mechanical systems, including HVAC, plumbing, and fire protection, adhering to industry standards and codes.

Prepare detailed project schedules, budgets, and resource allocations, ensuring projects are delivered on time and within budget.

Oversee project execution, providing guidance to project teams and ensuring compliance with design specifications and quality standards.

Conduct regular site visits to monitor progress, resolve technical issues, and ensure adherence to safety protocols.

Coordinate with suppliers, vendors, and subcontractors to procure materials and equipment necessary for project implementation.

Manage project documentation, including drawings, specifications, contracts, and change orders.

Conduct regular project meetings and effectively communicate project updates to stakeholders, including clients and management.

Identify and mitigate project risks, implementing proactive measures to ensure project success.
Other Essential Functions
Bachelor's degree in mechanical engineering or a related field.

Proven experience in mechanical project engineering, preferably within the construction or building services industry.

Proficiency in AutoCAD or other relevant design software.

In-depth knowledge of mechanical systems, codes, and regulations.

Strong project management skills, with the ability to prioritize tasks and manage multiple projects simultaneously.

Excellent analytical and problem-solving abilities.

Effective communication and interpersonal skills, with the ability to collaborate with cross-functional teams.

Detail-oriented with a focus on accuracy and quality.

Strong organizational skills and the ability to work independently.

Professional Engineer (PE) certification is preferred but not required.

Valid driver's license required. Current PE license preferred.
FLSA CLASSIFICATION – EXEMPT: SALARIED | LOCATION: CLEVELAND, OH |PIVOT WORKFORCE LLC.
---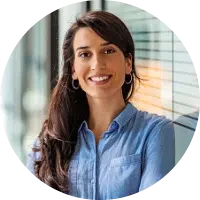 With a background in psychology, I am a proud member of Team Europe, finding the right fit for my clients and the most exciting job opportunities for my candidates!