New
Project Manager
Baltimore MD
Sector: Civil Construction
Category:
PROJECT MANAGER – CIVIL

Compensation beginning at $100,000.00 salaried annually. Client Benefits
100% Employee Owned

Medical, Dental, and Vision benefits

401k

Paid Time Off

Market Driven Comp Structure

Relocation Assistance Available
What You Will Be Doing

Our client is one of the United States largest, most diverse shops that is 100% employee owned. In this role you will be responsible for leading and assisting in major civil and industrial construction projects in the organizations Transportation, Marine or Water/Wastewater divisions. From the initial estimate to safety and financial oversite to final delivery; the Project Manager will be responsible for completion of projects within budget and standard.
The Ideal Candidate
Has a proven background for managing relationships and project scope

Has experience successfully overseeing the project and delivering a project that has been completed within design, budget, and schedule.

Understands their craft and serves as subject matter expert for their discipline.

Can effectively manage scope and issue change orders when necessary.

Has a continuous process improvement mindset and can identify opportunities to refine processes.
Other Essential Functions
Has a Bachelors Degree in Engineering, Construction Management or equivalent experience gained through time within a trade.

Has a Minimum of 5-years experience in heavy industrial construction project management in the field. Experience with large movable over water bridges preferred.
Thorough knowledge of all aspects of construction including technology, means and methods.
Has a safety driven approach to project execution.
Able to work autonomously, effectively.
Able to travel based on the needs of the job.
FLSA CLASSIFICATION – EXEMPT: SALARIED | LOCATION: BALTIMORE, MD |PIVOT WORKFORCE LLC.
---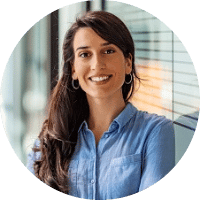 With a background in psychology, I am a proud member of Team Europe, finding the right fit for my clients and the most exciting job opportunities for my candidates!