New
HVAC Controls Technician
Raleigh NC
Sector:
Category:
An HVAC Controls Technician
Also known as a HVAC controls specialist, is a professional who specializes in the installation, maintenance, and troubleshooting of HVAC control systems in construction projects. These control systems are responsible for managing and regulating the heating, ventilation, and air conditioning (HVAC) equipment in buildings.
Responsibilities
System Design and Installation: HVAC controls technicians work closely with engineers and architects to design and install control systems that meet the specific requirements of a building.

Programming and Configuration: Once the hardware is installed, HVAC controls techs program and configure the control system software.

Troubleshooting and Maintenance: HVAC controls techs are responsible for maintaining and troubleshooting control systems. They regularly inspect and test equipment to ensure proper functionality. If issues arise, they diagnose the problem, identify faulty components, and repair or replace them as necessary.

Energy Optimization: HVAC controls techs play a crucial role in optimizing energy efficiency in buildings. They monitor energy consumption, analyze system performance data, and identify opportunities for energy conservation.

Documentation and Reporting: HVAC controls techs maintain detailed documentation of control system configurations, wiring diagrams, and equipment specifications.

Collaboration and Communication: HVAC controls techs often collaborate with other construction professionals, including HVAC technicians, electricians, engineers, and project managers.
Overall, HVAC controls technicians are responsible for ensuring that HVAC systems in construction projects operate reliably, efficiently, and in accordance with the design specifications. They combine technical expertise in control systems with knowledge of HVAC principles to create comfortable and sustainable indoor environments.
Qualifications
An HVAC Controls Technician is a skilled professional responsible for installing, maintaining, and troubleshooting heating, ventilation, air conditioning, and controls systems. Qualifications for this role typically include:
Education: A high school diploma or equivalent is required, while post-secondary education in HVAC technology or a related field is preferred.

Technical Knowledge: Strong knowledge of HVAC systems, including principles of heating, cooling, air distribution, and controls.

Certifications: Relevant certifications such as EPA 608 certification for handling refrigerants and industry-specific credentials like HVAC Excellence.

Experience: Prior experience in HVAC installation, maintenance, or controls work is beneficial.
---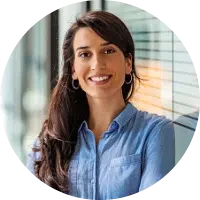 With a background in psychology, I am a proud member of Team Europe, finding the right fit for my clients and the most exciting job opportunities for my candidates!