New
Filler Technician
Raleigh NC
Sector:
Category:
Job Description: Filler Technician
Position Summary: The Filler Technician is responsible for operating and maintaining filling equipment to efficiently package and fill various products. This role involves following standard operating procedures, ensuring product quality, and maintaining a clean and safe work environment. The Filler Technician works as part of a team and reports to the production supervisor.
Key Responsibilities:
Equipment Operation: Operate and monitor filling equipment, such as filling machines, conveyors, and labeling machines, to accurately package and fill products according to specifications.

Product Set-Up: Set up filling machines by adjusting settings, such as speed, volume, and temperature, based on product requirements.

Quality Control: Monitor product quality during the filling process to ensure compliance with company standards and specifications. Perform visual inspections, conduct measurements, and perform tests as required.

Troubleshooting: Identify and troubleshoot issues with filling equipment and make adjustments or notify maintenance personnel for repairs to minimize downtime and maintain production flow.
Qualifications and Skills:
High school diploma or equivalent.

Previous experience as a filler technician or in a similar manufacturing role is preferred.

Knowledge of filling equipment and machinery operation.

Familiarity with Good Manufacturing Practices (GMP) and safety regulations.

Strong attention to detail and ability to follow instructions accurately.

Mechanical aptitude and problem-solving skills for troubleshooting equipment issues.
---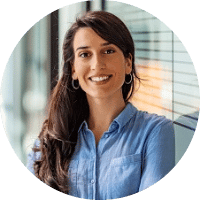 With a background in psychology, I am a proud member of Team Europe, finding the right fit for my clients and the most exciting job opportunities for my candidates!