Commercial Construction Technician
New
Commercial Construction Technician
Tacoma WA
Sector: Mechanical Contractor
Category: Commercial
Commercial Construction Technician
Client Benefits
Competitive hourly wages with weekly pay

Job stability, ongoing training, and career path development

Medical, dental, and vision insurance with company premium contribution

Company paid basic life insurance, long-term disability, and three Employee Assistance Programs [EAP]

401k retirement plan with company match

Voluntary [employee paid] benefits for short-term disability, additional life insurance, and AFLAC programs

6 Paid holidays per year

80 Hours vacation pay, accrued by hours worked and available after 90 days [accrual increases at 5 and 10 years of service]

24 hours personal paid time off [prorate upon 1 year of service, then January 1st annually thereafter]

Financial assistance with licensing and CEU costs

Discretionary tool reimbursement of $300 to $600 per year, after 1 year of employment

Discretionary bonuses
What You Will Be Doing
Our client is one of the largest Mechanical Contractors in the Northwest. As a Construction Technician you will be a part of a great team using your knowledge and skill such as installation of commercial HVAC equipment, sheet metal ducting, gas and refrigerant piping, and installation of electrical control wiring to ensure success and client satisfaction on Commercial Projects.
The Ideal Candidate
Represent the Company and yourself in a positive manner by maintaining a clean and neat appearance.

Be professional and courteous to internal and external customers.

Effectively co-ordinate with different trades, general contractors and shop personnel.

Read and understand drawings, control and electrical diagrams.

Install control wiring, refrigeration, gas and hydronic piping per applicable building and electrical codes, maintaining a high quality of your installations.

Ability to read and apply manufacturers' installation instructions and install equipment and materials per specifications.

Ensure materials are recorded on stock transfer sheets.

Coordinate with production office and shop on material delivery dates.

Ability to do equipment check, test, start and effectively trouble shoot equipment problems.

Demonstrate ability to develop a visual and practical job layout and work plan.

Develop knowledge of electrical and applicable building codes.

Develop knowledge in HVAC direct digital controls.

Demonstrate good judgment and problem-solving skills.

Actively pursue additional training on any equipment or controls as needed or required through self-study, corporate training, workshops, in-house or manufacturer classes.

Demonstrate personal initiative and drive.

Assist in developing and improving co-worker's installation skills.

Demonstrate the ability to work effectively on a team and individually.

Comply with and help to enforce compliance of policies and procedures, as outlined by company and management, to ensure an efficient, productive, and safe working atmosphere.
Other Essential Functions
Valid Washington State Driver's License (required).

06A Electrical license or active trainee card with ability to obtain 06A license within 90 days (required).

Valid Scissor/boom lift certification (preferred)

Gas piping license (preferred)

Refrigeration license (Preferred)

OSHA 10, Fall Protection, CPR/First Aid, asbestos awareness, heat related illness and lead awareness training (preferred, but also provided)
FLSA CLASSIFICATION – NON-EXEMPT: HOURLY | LOCATION: TACOMA, WA |PIVOT WORKFORCE LLC.
---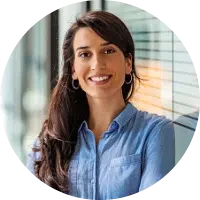 With a background in psychology, I am a proud member of Team Europe, finding the right fit for my clients and the most exciting job opportunities for my candidates!