New
Solutions Engineer
Chantilly Virginia
Sector: Mechanical Contractor
Category: Construction, Mechanical Construction, Business Development, Account Management, Solution-Selling
Solutions Engineer (MEP)
Client Benefits
Medical, Dental, Vision

401k with match

A Safety Driven, Innovative and Collaborative Culture

PTO
What You Will Be Doing

We are a leading MEP (Mechanical, Electrical, and Plumbing) contracting firm specializing in providing innovative and sustainable solutions to clients in the Chantilly, VA market. Our commitment to excellence and customer satisfaction has earned us a stellar reputation in the industry. We are currently seeking a Solutions Engineer to join our team and contribute to our continued growth. The Solutions Engineer will play a critical role in our organization, working closely with the account executive, account managers, and estimating department. This individual will be responsible for developing bid strategies, preparing estimates, and presenting complex technical solutions to both existing and prospective customers. The ideal candidate will have a strong background in MEP estimating, possess in-depth technical knowledge of MEP solutions, and be capable of effectively collaborating with various stakeholders to deliver exceptional results.
The Ideal Candidate
Collaborate with the account executive, account managers, and estimating department to develop comprehensive bid strategies for projects in the Chantilly, VA market.

Prepare accurate and detailed estimates by analyzing project requirements, conducting site visits, and utilizing relevant estimating software.

Present complex technical solutions to current and prospective customers, effectively communicating the value proposition of our services.

Act as a subject matter expert, providing technical guidance and support to both internal teams and external stakeholders.

Identify and recommend innovative solutions and value engineering opportunities to optimize project outcomes and enhance customer satisfaction.

Stay updated with industry trends, emerging technologies, and best practices related to MEP solutions, ensuring the organization remains at the forefront of advancements.

Collaborate with the business development team to identify and pursue new business opportunities, leveraging technical expertise and industry knowledge.

Assist in the development of proposals, technical documentation, and presentations to support business development efforts.

Build and maintain strong relationships with customers, architects, engineers, and other stakeholders to foster collaboration and drive customer satisfaction.

Collaborate with project teams during the transition from pre-construction to construction phase, providing technical support and guidance as required.
Other Essential Functions
3-5 years of experience in MEP estimating, with a proven track record of successfully delivering estimates for complex projects.

Strong technical knowledge of MEP systems, including HVAC, electrical, plumbing, and fire protection.

Ability to effectively communicate complex technical concepts to both technical and non-technical stakeholders.

Demonstrated experience in developing bid strategies and preparing accurate estimates.

Proficient in using industry-standard estimating software and tools.

Strong analytical and problem-solving skills, with the ability to identify creative solutions to complex challenges.

Exceptional interpersonal and communication skills, with the ability to build and maintain effective relationships with internal and external stakeholders.

Bachelor's degree in engineering (Mechanical, Electrical, or related field) is a plus.

Previous experience in business development or customer-facing roles is highly desirable.

Professional certifications or affiliations related to MEP solutions (e.g., LEED, ASHRAE) would be advantageous.

Strong organizational skills, with the ability to manage multiple priorities and meet deadlines in a fast-paced environment.
FLSA CLASSIFICATION – EXEMPT: SALARIED | LOCATION: CHANTILLY, VA |PIVOT WORKFORCE LLC.
---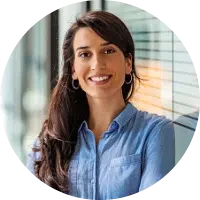 With a background in psychology, I am a proud member of Team Europe, finding the right fit for my clients and the most exciting job opportunities for my candidates!