Building Services Project Manager – HVAC
New
Building Services Project Manager – HVAC
Building Services – Project Manager HVAC
The Project Manager is responsible for all activities on their assigned jobs except for manpower, which is to be coordinated through the Field Superintendents and Operations Manager. The Project Manager plans, directs, and coordinates activities of designated projects to ensure that the goals or objectives of the project are accomplished within the prescribed time frame and funding parameters by performing the following duties personally or through subordinate supervisors and coordinators. The objective of this position is to a) produce a satisfied customer b) realize a profit equal to or exceeding the originally expected.
ESSENTIAL DUTIES AND RESPONSIBILITIES
Meets with the estimator and acquires all information relating to an assigned project – Head start meeting.

Reviews project proposal or plan to determine time frame, funding limitations, procedures for accomplishing project, staffing requirements, and allotment of available resources to various phases of project.

Finalizes Work Order Budget.

Schedules and moderates a turnover meeting for each project.

Oversees the procurement, assembly, and approval of submittals. This is done in conjunction with the Project Coordinator.

Reviews each contract for signature by Director of Operations. Makes attachments or clarifications as necessary. Special attention is given to scope, liquidated damages, and schedule.

Performs equipment buyouts on each project.

Purchases all equipment for each project.

Writes subcontracts as necessary for work such as controls, insulation, balance, water treatment, etc.

Prepares and submits questions for clarification (RFI's) on all areas which contradict the scope of work or may require a change in scope of work.

Prepares and submits all change orders for each project.

Prepares monthly "Work in Progress" projections.

Reviews weekly job cost reports.

A schedule of values is required on every job. Since the format varies from job to job, this requirement is to be verified before the first billing. The schedule of values is to be discussed with necessary superintendents and/or foremen to accurately project labor and material to the end of the billing period.

Project closeout and retention is a vital function of project management. All closeout requirements must be secured from the vendors and/or subcontractors well before the end of the project. Final punch list items must be completed immediately upon receipt followed by a letter confirming completion. Once start up, balance, and owner training are completed, a retention billing request shall be submitted to accounting. The retention billing does not need to follow the billing cycle for the project. During the closeout segment of the project, verify all completion dates and document any delays caused by circumstances out of our control.
EDUCATION/EXPERIENCE
Bachelor's degree (B. A.) from four-year college or university; or four (4) to six (6) years related experience and/or training; or equivalent combination of education and experience. HVAC, Mechanical experience.
Benefits • Medical, Dental & Vision benefits • 401K retirement program with Immediate employer contribution • Paid vacation • Paid holidays • Paid Sick – Auto Allowance
Pre-Employment drug screen and background check required
Clean driving record required
M/F/V/H EOE – Equal Opportunity/Affirmative Action Employer
---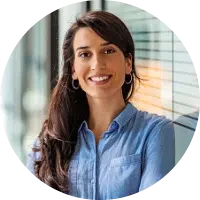 With a background in psychology, I am a proud member of Team Europe, finding the right fit for my clients and the most exciting job opportunities for my candidates!