New
Industrial Traveling Superintendent – NO RELOCATON REQUIRED
Client Benefits
Medical

Dental

Vision

401K with % match

Life Insurance

PTO

Accidental death insurance

Short term disability

Long term disability

Company Vehicle

Career development and recognition
What You Will Be Doing
We are seeking an Industrial Traveling Superintendent is responsible for overseeing and coordinating various aspects of industrial construction projects at multiple locations. This role requires extensive travel to project sites, often staying on-site for extended periods to ensure efficient project execution and adherence to safety and quality standards. The Industrial Traveling Superintendent acts as a liaison between the project management team, subcontractors, suppliers, and clients to ensure projects are completed within budget, on schedule, and according to specifications.
The Ideal Candidate
Collaborate with project managers to develop project plans, schedules, and budgets.

Review project specifications and ensure all necessary permits and licenses are obtained.

Coordinate with subcontractors, suppliers, and project team members to ensure timely delivery of materials and equipment.

Conduct pre-construction meetings and site inspections to identify potential issues and ensure compliance with safety regulations.

Travel to various project sites and provide on-site supervision and guidance to subcontractors and construction teams.

Monitor construction activities to ensure adherence to project plans, specifications, and quality standards.

Address any challenges or issues that arise during construction, making real-time decisions to keep projects on track.

Conduct regular site inspections to assess progress, identify safety hazards, and implement corrective actions.

Conduct safety meetings and trainings to ensure compliance with safety regulations and reduce the risk of accidents.

Perform quality inspections to ensure workmanship meets the required standards and specifications.

Document and report any safety incidents or quality concerns and take appropriate actions to mitigate risks.

Act as a primary point of contact for clients, addressing their inquiries, concerns, and requests promptly.

Collaborate with project management teams to provide regular updates on project progress, budget, and timelines.

Foster positive relationships with subcontractors, suppliers, and stakeholders to maintain a productive and collaborative work environment.

Participate in project meetings and provide expertise and recommendations to drive project success.

Prepare and maintain accurate project documentation, including daily progress reports, inspection reports, and change orders.
Other Essential Functions
Minimum of 3 years of experience as a Superintendent in Industrial Construction projects.

Strong knowledge of commercial construction processes, codes, and regulations.

Excellent leadership and team management skills.

Effective communication and interpersonal skills, with the ability to interact with diverse stakeholders.

Proficient in reading and interpreting construction drawings and specifications.

Strong problem-solving and decision-making abilities.

Detail-oriented with a focus on quality and safety.

Ability to work under pressure and meet project deadlines.

Proficiency in construction management software and tools.
FLSA CLASSIFICATION –NON-EXEMPT: HOURLY | LOCATION: AMES, IA |PIVOT WORKFORCE LLC.
---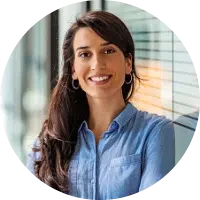 With a background in psychology, I am a proud member of Team Europe, finding the right fit for my clients and the most exciting job opportunities for my candidates!