Senior Electrical Engineer
New
Senior Electrical Engineer
Greenville SC
Sector:
Category:
Senior Electrical Engineer
Job Summary
We are seeking a highly skilled and experienced Senior Electrical Engineer to join our team. The Senior Electrical Engineer will be responsible for preparing electrical designs, construction and installation drawings, and providing technical support on design/build projects. They will report to and assist the Electrical Engineering Manager in project reviews, assessing feasibility, and managing timelines. The successful candidate will possess strong research and analytical skills to evaluate client requests related to electrical systems. Additionally, excellent communication and presentation abilities are required to effectively convey technical information to peers, teams, and clients. Proficiency in utilizing Revit software to create 3 and 2-dimensional construction documents is essential for this role.
Responsibilities:
Prepare electrical designs, construction drawings, and installation drawings in accordance with project requirements and industry standards.

Collaborate with the Electrical Engineering Manager to review projects, assess feasibility, and establish project timelines.

Conduct research and analysis to evaluate client requests associated with electrical systems and propose suitable solutions.

Present technical information, project updates, and recommendations to peers, project teams, and clients in a clear and concise manner.

Lead meetings with internal teams, external groups, and clients to discuss project requirements, progress, and address any concerns or challenges.

Utilize Revit software to develop 3 and 2-dimensional construction documents, ensuring accuracy and compliance with project specifications.

Collaborate with architects, structural engineers, and other professionals to coordinate electrical designs with overall building plans.

Stay updated with industry trends, codes, and regulations related to electrical systems, and incorporate them into design and construction practices.

Provide technical support and guidance to junior engineers and project teams, fostering a collaborative and knowledge-sharing environment.

Conduct field inspections and site visits as required to ensure proper implementation of electrical designs and compliance with safety standards.
Requirements:
Bachelor's degree in Electrical Engineering or a related field. A master's degree is a plus.

Professional Engineering (PE) license is preferred.

Proven experience working as a Senior Electrical Engineer or a similar role within the construction or engineering industry.

In-depth knowledge of electrical design principles, construction methods, and installation practices.

Strong proficiency in using Revit software for creating 3 and 2-dimensional construction documents.

Excellent analytical and problem-solving skills to research, analyze, and propose solutions for client requests and project challenges.

Strong communication and presentation skills to effectively convey technical information to both technical and non-technical stakeholders.

Ability to work collaboratively in a team environment and lead meetings with project teams, clients, and other stakeholders.

Solid understanding of relevant industry codes, regulations, and safety standards.

Ability to prioritize tasks, manage multiple projects simultaneously, and meet project deadlines.

Strong attention to detail and ability to maintain accuracy in design and construction drawings.

Willingness to travel to project sites and attend meetings as required.
---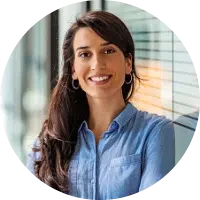 With a background in psychology, I am a proud member of Team Europe, finding the right fit for my clients and the most exciting job opportunities for my candidates!