New
Electrical Estimator
Charleston SC
Sector:
Category:
Electrical Estimator
We are seeking a skilled and experienced Electrical Estimator to join our team. As an Electrical Estimator, you will be responsible for accurately determining the total cost for projects, ensuring price verification, selecting appropriate materials, and analyzing drawings and specifications. You will also be involved in communication with engineers, contractors, and builders to assist in bidding processes. The ideal candidate will have a strong background in industrial or commercial electrical work and possess the ability to read and understand construction drawings and specifications.
Responsibilities:
Determine the total cost for projects by assessing labor, materials, and equipment requirements.

Verify prices for electrical components and materials, ensuring accuracy and competitiveness.

Select appropriate materials based on project specifications, budget, and quality requirements.

Communicate effectively with engineers, contractors, and builders to gather information and assist in bidding processes.

Analyze drawings and specifications to identify electrical requirements and evaluate project feasibility.

Collaborate with project teams to provide accurate and timely estimates for electrical installations.

Review and interpret electrical design plans, ensuring compliance with codes and regulations.

Keep up-to-date with industry trends, materials, and pricing to maintain accurate estimations.

Collaborate with procurement teams to source and evaluate suppliers and subcontractors.

Prepare detailed cost estimates, proposals, and bid documents.

Participate in project meetings and provide technical support as needed.
Qualifications:
3-5 years of estimating experience, preferably in the electrical field.

Strong industrial or commercial electrical background is required.

Proficient in using MS Office tools (Word, Excel, Outlook) and Bluebeam software.

Proficiency with Accubid software or similar estimating software is essential.

Ability to read and understand construction drawings and specifications.

Familiarity with the National Electrical Code (NEC) and its applications.

Basic knowledge of electrical installations, systems, and equipment.

Excellent communication skills, both verbal and written.

Experience with design-build projects is highly preferred.
---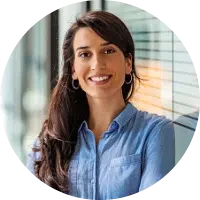 With a background in psychology, I am a proud member of Team Europe, finding the right fit for my clients and the most exciting job opportunities for my candidates!