New
Sheet Metal Estimator
Fort Worth Texas
Sector:
Category:
JOB TITLE: SHEET METAL ESTIMATOR



Our client is seeking an experienced Sheetmetal Estimator to join our team! Sheet metal estimators play an important role in the profitability of any construction or manufacturing company as they are responsible for determining the total cost of a project — including time, materials, and labor. This is a key position in our organization with opportunities for growth and advancement.
JOB REQUIREMENTS
Proficient in estimating sheet metal.

Ability to manage estimating activities for several projects to meet bid deadlines, including internal pre-bid meetings.

Ability to complete the design of preliminary construction plans (i.e., Schematic Design, Design Development)

Prepare pre-bid RFI's.

Prepare material matrix to that meet project specifications and organizational construction standards

Knowledge of mechanical engineering to estimate all costs, including material and labor, for plumbing, piping and sheet metal systems.

Manage estimating activities for several projects to meet the bid deadlines, including internal pre-bid meetings.

Prepare pre-bid RFIs and prepare that material matrix to meet project specifications as well as organizational construction standards.

Solicit and vet proposals from subcontractors, vendors and other trades to meet the project requirements.

Compose proposals, to include the project scope, price, clarifications and exclusions.

Complete bid forms and other requisite documents requested by the general contractor.

Prepare compliance documents in accordance with orgs SOP

Act as the point of contact for post-bid, pre award activities (both internal and external) and lead the hand over meeting to the operation team upon the project award.
QUALIFICATIONS
5+ years of experience as a commercial estimator in the construction industry

College degree not required but will consider in lieu of experience

Cost-conscious and detail-oriented

Collaborative

Familiar with computer programs

Knowledgeable about basic HVAC systems and terminology

Analytical and interpretive skills in preparing comprehensive and accurate construction cost estimates (detailed and conceptual).

Proficient in MS Office Excel, Word, Access; Quikpen, AutoCAD, Revit

Experience working with estimators and engineers.

Strong verbal and written communication skills.

Strong negotiation skills

Positive attitude and self-motivated.

Able to pass a pre-employment drug screen and background check.
---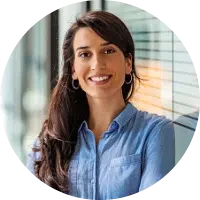 With a background in psychology, I am a proud member of Team Europe, finding the right fit for my clients and the most exciting job opportunities for my candidates!