Electrical Superintendent
New
Electrical Superintendent
Birmingham AL
Sector: Electrical Contractor
Category: Construction, Electrical Construction, Management
Electrical Superintendent
Client Benefits


Medical, dental, and vision insurance with company premium contribution

401K retirement plan with employer matching funds

Paid holidays and PTO

What You Will Be Doing
We are seeking a highly skilled and experienced Electrical Superintendent to join our team in Birmingham, Alabama. As an Electrical Superintendent, you will be responsible for managing multiple electrical construction projects and ensuring efficient communication between electrical field employees, general contractors, vendors, and other team members. The ideal candidate will have a strong background in electrical construction, excellent project management skills, and the ability to effectively coordinate and lead teams.
The Ideal Candidate
Collaborate with our Safety Officer to ensure compliance with company safety policies and procedures throughout all projects.

Review electrical plans, specifications, and submittal data to ensure accuracy and feasibility.

Assign work to electrical field employees and closely observe the installation process to guarantee proper and timely installation of electrical equipment and materials.

Attend and actively participate in on-site project scheduling meetings, providing valuable input and insights.

Manage manpower effectively to ensure adherence to project schedules and meet deadlines.

Maintain regular and effective communication with the project manager, providing updates on project progress, challenges, and any necessary adjustments.

Assist in the development of recovery strategies when project schedules or budgets are at risk.

Coordinate on-site material and rental equipment needs with the project manager to ensure seamless project execution.
Other Essential Functions
Minimum of 6 years of verifiable experience as an Electrical Superintendent, demonstrating a strong track record in managing electrical construction projects.

Minimum of 4 years of verifiable experience as an Electrical Foreman, highlighting the ability to lead and supervise electrical field employees.

Proven ability to effectively manage and coordinate multiple electrical construction projects simultaneously.

Excellent organizational, managerial, and planning skills, with a keen attention to detail.

Proficiency in computer skills, including the use of relevant software and tools for project management and documentation.

Ability to work under pressure, adapt to changing circumstances, and meet project deadlines.

Possession of a State of Alabama Journeyman's Card, demonstrating comprehensive knowledge and experience in the electrical field.
FLSA CLASSIFICATION – EXEMPT: SALARIED | LOCATION: BIRMINGHAM, AL |PIVOT WORKFORCE LLC.
---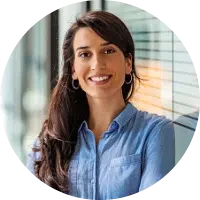 With a background in psychology, I am a proud member of Team Europe, finding the right fit for my clients and the most exciting job opportunities for my candidates!