New
Electrical Engineer (PE)
High Point NC
Sector:
Category:
ELECTRICAL ENGINEER
CLIENT BENEFITS:
Medical, Dental, Vision 401K with Match – Paid Time Off – Paid Holidays



Position Overview:
As an Electrical Engineer, your role will be to design, develop, and oversee the implementation of electrical systems and components within a manufacturing environment. You will be responsible for ensuring the safe and efficient operation of electrical systems, optimizing energy usage, and supporting the overall manufacturing process. Your focus will be on designing electrical systems, conducting feasibility studies, troubleshooting electrical issues, and collaborating with cross-functional teams to support manufacturing objectives.
Key Responsibilities:
Electrical System Design: Design and develop electrical systems, components, and equipment for manufacturing processes. This includes electrical power distribution, motor control systems, lighting, and instrumentation.

Electrical System Implementation: Oversee the installation, testing, and commissioning of electrical systems and components. Collaborate with construction teams and contractors to ensure proper installation and adherence to design specifications and applicable codes and standards.

Troubleshooting and Maintenance: Diagnose and resolve electrical issues that may arise within the manufacturing environment. Perform root cause analysis, develop solutions, and implement corrective actions to minimize downtime and optimize system performance.

Energy Optimization: Analyze and optimize energy usage within the manufacturing facility. Identify opportunities for energy efficiency improvements, such as the implementation of energy-saving technologies and the utilization of renewable energy sources.

Compliance and Safety: Ensure compliance with electrical codes, regulations, and safety standards. Conduct safety assessments, inspections, and audits to maintain a safe working environment and mitigate electrical hazards.

Collaboration and Communication: Collaborate with cross-functional teams, including engineering, maintenance, and operations, to provide electrical engineering support for manufacturing projects. Communicate effectively with stakeholders, provide technical guidance, and ensure alignment with project requirements.

Documentation and Reporting: Prepare accurate and comprehensive technical documentation, including electrical designs, specifications, drawings, and reports. Maintain organized records of electrical engineering activities, testing procedures, and maintenance schedules.

Continuous Learning and Development: Stay updated on emerging technologies, industry trends, and advancements in electrical engineering. Seek professional development opportunities to enhance knowledge and skills in electrical engineering practices and methodologies.
Qualifications and Skills:
Bachelor's degree in Electrical Engineering.

Professional Engineer (PE) licensure or eligibility for licensure.

Proven experience in electrical engineering, preferably within a manufacturing environment.

Strong knowledge of electrical system design, power distribution, motor controls, and lighting.

Proficiency in electrical design software, such as AutoCAD, Revit, ETAP, or similar tools.

Familiarity with electrical codes, regulations, and safety standards.

Experience in troubleshooting electrical systems and conducting root cause analysis.

Strong analytical and problem-solving skills.

Excellent communication and interpersonal skills, with the ability to collaborate effectively with multidisciplinary teams.

Attention to detail and the ability to manage multiple projects simultaneously.

Continuous learning mindset to stay updated on emerging technologies and advancements in electrical engineering
---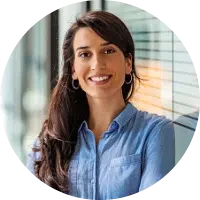 With a background in psychology, I am a proud member of Team Europe, finding the right fit for my clients and the most exciting job opportunities for my candidates!