New
Structural Engineer (PE)
High Point NC
Sector:
Category:
STRUCTURAL ENGINEER
CLIENT BENEFITS
Medical, Dental, Vision 401K with Match – Paid Time Off – Paid Holidays


Position Overview:
As a Structural Engineer with experience in a manufacturing environment, your role will be to provide technical expertise and support for structural design, analysis, and implementation of projects within a manufacturing facility. You will be responsible for ensuring structural integrity, safety, and compliance with relevant codes and standards. Your focus will be on designing and optimizing structural components and systems, collaborating with cross-functional teams, and providing engineering solutions to support efficient and effective manufacturing operations.
Key Responsibilities:
Structural Design and Analysis: Perform structural design and analysis for manufacturing projects, including the design of structural components, equipment supports, and other structural elements. Utilize engineering software and tools to ensure structural integrity, stability, and compliance with applicable codes and standards.

Project Support and Coordination: Collaborate with cross-functional teams, including manufacturing, procurement, maintenance, and operations, to provide engineering support for projects. Participate in project planning, feasibility assessments, and implementation activities, ensuring structural requirements are met.

Optimization of Structural Systems: Identify opportunities for optimizing structural systems, materials, and processes to enhance efficiency, reduce costs, and improve overall performance within the manufacturing environment. Implement innovative solutions and design improvements to support manufacturing objectives.

Compliance and Safety: Ensure compliance with relevant codes, standards, and regulations governing structural design and manufacturing operations. Conduct structural assessments, safety inspections, and risk assessments to maintain a safe working environment and mitigate potential hazards.

Documentation and Reporting: Prepare accurate and comprehensive technical documentation, including design calculations, specifications, drawings, and reports. Maintain organized records of engineering activities, structural analysis results, and project documentation.

Collaboration and Communication: Collaborate with internal teams, external consultants, and contractors to ensure effective communication and coordination of structural engineering activities. Provide technical guidance, recommendations, and support to stakeholders throughout the manufacturing process.

Continuous Improvement: Stay updated on industry trends, advancements, and best practices related to structural engineering in manufacturing environments. Identify opportunities for process improvement, efficiency enhancement, and quality control in structural design and manufacturing operations.
Qualifications and Skills:
Bachelor's degree in Structural Engineering.

Proven experience in structural engineering, preferably within a manufacturing environment.

Strong knowledge of structural analysis, design principles, and relevant codes and standards.

Proficiency in using structural engineering software, such as AutoCAD, SAP2000, Revit, or similar tools.

Experience in project management, including planning, coordination, and execution of engineering projects.

Knowledge of manufacturing processes, equipment, and systems.

Familiarity with safety regulations and compliance requirements in a manufacturing environment.

Strong analytical and problem-solving skills.

Excellent communication and interpersonal skills, with the ability to collaborate effectively with multidisciplinary teams.

Attention to detail and the ability to work on multiple projects simultaneously.

Continuous learning mindset to stay updated on emerging trends and advancements in structural engineering.
---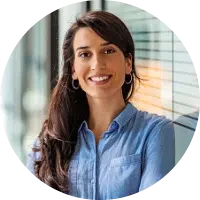 With a background in psychology, I am a proud member of Team Europe, finding the right fit for my clients and the most exciting job opportunities for my candidates!