New
Lead BIM Designer
High Point NC
Sector: Mechanical Contractor
Category:
Lead Mechanical Design Engineer
CLIENT BENEFITS
Medical, Dental, Vision – 401K with Match – Paid Time Off – Paid Holidays
Position Description:
The BIM Design Project Lead assumes a pivotal role in overseeing and orchestrating the entire lifecycle of Building Information Modeling (BIM) design projects, from their inception to final completion. This leadership position necessitates an in-depth comprehension of BIM methodologies, software applications, and collaborative strategies. The BIM Design Project Lead is tasked with the supervision of a dynamic team consisting of BIM designers and coordinators, with the overarching objective of ensuring the seamless execution of projects while cultivating open and effective communication channels across multifaceted teams. Operating at an advanced engineering design level, this salaried position can be stationed at different facilities or job sites where company is contracted for work. You will be guided in your day-to-day tasks, focus areas, and assignments, as well as in engineering technology, training, and long-range planning by the Construction Design Manager.
Job Responsibilities:
Take a leadership role in BIM design projects, guiding the team through all phases, including planning, design, coordination, and documentation.

Supervise a team of BIM designers and specialists, delegating tasks, setting goals, and providing mentorship to ensure high-quality project outcomes. Identify training needs within the team, provide training sessions, and stay updated with the latest BIM tools and technologies.

Develop and maintain accurate models and drawings adhering to modeling and drafting standards for takeoff, coordination, fabrication, installation, and project tracking.

Ensure alignment of all documents and models with job specifications, contract documents, and submittal information.

Execute design drafting activities authorized by the Construction Design Manager.

Meet project schedules, potentially working beyond 40 hours per week to meet milestones and deadlines.

Conduct virtual meetings using software like GoToMeeting, Zoom, Meet, Teams, or Navisworks for project coordination when responsible for coordination.

Confirm the duplication and distribution of essential documents for various project stakeholders.

Manage the creation of comprehensive BIM documentation, including clash reports, quantity take-offs, and construction drawings, to support construction and installation.

Generate accurate reports from models to support purchasing, shops, estimating/marketing, QA/QC, and field management/install teams.

Travel to project sites when required, sometimes for extended periods, to physically observe ongoing construction.

Support other projects as directed by Construction Design Manager.

Create models and drawings based on design models and drawings to aid estimating/marketing efforts.

Manage the design/drafting project schedule, including tasks of team members assisting with the project.

Provide daily progress updates to the Construction Design Manager and regular progress reports to project managers, highlighting milestones, challenges, and opportunities for optimization.

Attend weekly interdepartmental Project Lead meetings to provide status updates, discuss departmental matters, and review upcoming projects and initiatives.
Education/Experience:
A two-year associate degree in mechanical design or relevant experience, as determined by the Construction Design Manager.

A minimum of four years of applied experience.
Job Requirements/Special Skills:
Strong design skills paired with a commitment to quality and continuous improvement.

Proficiency in Navisworks 2020 (or later) for coordination purposes.

Proficiency in REVIT 2020 (or later), with a focus on MEP systems.

Proficiency in AutoCAD or AutoCAD MEP 2020 (or later), including Fabrication CADMEP.

Proficiency in Microsoft Office (Word, Excel) and Google Suite (Docs, Sheets).

Experience with cloud file management platforms like Google Drive, Autodesk Construction Cloud/Build/BIM360, BOX, Dropbox, Bluebeam Studio, etc.

Proficiency in PDF editing software, such as Bluebeam.

Effective verbal and written communication skills.

Thorough understanding of applicable product design principles.

Sound comprehension, a strong understanding of field installation, manufacturing and prefab processes for HVAC sheet metal, plumbing, and weld piping.

Effective communication skills across various platforms (in-person, email, texting, phone, online platforms – Google Hangouts/Microsoft Teams).
---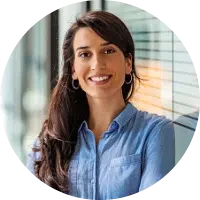 With a background in psychology, I am a proud member of Team Europe, finding the right fit for my clients and the most exciting job opportunities for my candidates!