New
BIM Designer
High Point NC
Sector: Mechanical Contractor
Category:
HVAC/Mechanical Designer
CLIENT BENEFITS
Medical, Dental, Vision – 401K with Match – Paid Time Off – Paid Holidays
Position Description:
As a Mechanical Design Drafter, you will play a crucial role in providing technical support for the drafting, design, and engineering aspects of the company's products. These products include mechanical systems like ductwork, piping, and plumbing, custom-built air handling units, and controls. You will collaborate with various teams, including the manufacturing plant, the service and field organizations, to ensure seamless coordination of technical information. The daily tasks, assignments, and long-term planning will be guided by the Manager of Drafting/Design.
Job Responsibilities:
Develop and maintain accurate models and drawings that adhere to established standards for coordination, fabrication, and installation.

Ensure all documents align with job specifications, contract documents, and submittal information.

Execute design drafting activities authorized by the Manager of Design and coordination.

Verify the accuracy of models and drawings, both your own and those of others.

Meet project schedules by completing assigned tasks; may require working beyond 40 hours per week to meet project milestones and deadlines.

Assist team members in accomplishing their tasks effectively.

Proficiently coordinate HVAC and plumbing systems using Revit and Navisworks.

Confirm the duplication and distribution of necessary documents for field, shops, project managers, and external project teams.

Generate reports from models and ensure accuracy to support purchasing, shops, and field teams.

Occasional travel to project sites for varying durations, involving physical activities such as walking, climbing ladders, and observing construction progress.

Provide support for other assigned projects as directed by management.
Education/Experience:
A minimum of a two-year associate degree in mechanical design or relevant experience as determined by the Manager of Drafting and Design.

At least two years of applied experience.
Job Requirements/Special Skills:
Strong design skills coupled with a commitment to quality and continuous improvement.

Proficiency in Navisworks 2020 (or later) for coordination purposes.

Proficiency in REVIT 2020 (or later) with a focus on MEP systems.

Proficiency in AutoCAD or AutoCAD MEP 2020 (or later), including Fabrication CAD MEP.

Proficiency in Microsoft Word.

Effective verbal and written communication skills.

Extensive knowledge of applicable product design principles.

Solid grasp of manufacturing and prefab processes related to sheet metal, plumbing, and piping.

Strong interpersonal skills for coordinating projects involving multiple stakeholders.
---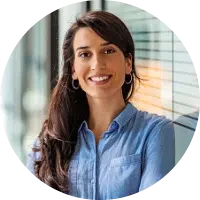 With a background in psychology, I am a proud member of Team Europe, finding the right fit for my clients and the most exciting job opportunities for my candidates!