New
BAS Project Manager
Woburn MA
Sector: Construction/Engineering
Category: BAS
Project Manager – BAS
Client Benefits
Medical

Dental

Vision

401K with % match

Life Insurance

PTO

Accidental death insurance

Short term disability

Long term disability

Vehicle Allowance

Career development and recognition
What You Will Be Doing
The BAS Project Manager for New Construction and Large Projects is responsible for overseeing and managing the building automation / DDC Controls aspects of large construction projects, from the initial planning stages to the final completion. Their primary role is to ensure that projects are completed within budget, on schedule, and according to the client's specifications and quality standards.
The Ideal Candidate
Collaborate with clients, architects, engineers, and subcontractors to define project objectives, requirements, and scope.

Supervise and direct project team during planning, estimating, design, installation, start-up, commissioning, turnover and warranty of assigned projects.

Provide leadership, vision, and direction for assigned employees including performance reviews, development, and other activities.

Participate in pre-bid reviews and sales to operations turnover meetings.

Manage the development of project plans in advance of project activity assuring effective execution by the project team. Prepare and updates project schedule and cost estimates.

Coordinate and provide direction for the budget estimating, purchasing, engineering, accounting, cost, and construction functions as they relate to project completion. Oversee equipment procurement.

Negotiate, prepare, issue, and execute change orders to owners, subcontractors, and others.
Other Essential Functions
Prefer 4-year degree in Construction Management or construction related curriculum or experience equivalent to a 4-year degree.

3-5 years hands-on Project Management experience or at least 5 years of construction related experience.

Advanced understanding of HVAC or other building electronic control systems.

Demonstrated competency in estimating, scheduling, budgeting/cost control, field supervision, financial reporting, client relationships, interpersonal skills, computer skills, safety/risk management and communication skills.

Focus on customer retention and satisfaction.

Strong leadership skills including team leading, employee mentoring and development and the ability to empower others through delegating responsibility.
FLSA CLASSIFICATION –EXEMPT: SALARY | LOCATION: WOBURN, MA |PIVOT WORKFORCE LLC.
---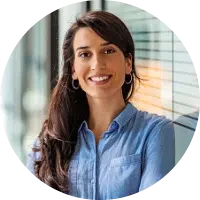 With a background in psychology, I am a proud member of Team Europe, finding the right fit for my clients and the most exciting job opportunities for my candidates!