HVAC Sales Project Manager
New
HVAC Sales Project Manager
Montgomery AL
Sector: Mechanical Contractor
Category: Construction, Mechanical Construction, Business Development, Account Management, Solution-Selling
HVAC Sales Professional/Project Manager


Client Benefits
Medical

Dental

Vision

401K with % match

Life Insurance

PTO

Accidental death insurance

Short term disability

Long term disability

Vehicle Allowance

Career development and recognition
What You Will Be Doing
We are a leading mechanical contractor serving the Birmingham and Montgomery, AL markets. With a strong reputation for excellence and quality service, we specialize in providing HVAC and mechanical solutions to commercial settings. As we continue to grow, we are seeking a highly motivated HVAC Sales Professional/Project Manager to join our team specifically for the Montgomery territory. This individual will play a crucial role in developing new business opportunities and managing relationships with existing customers, ensuring our continued success in the market.
The Ideal Candidate
New Business Development: Proactively engage in business-to-business sales to identify and secure new customers within the healthcare, educational, restaurants, commercial/retail spaces, and industrial sectors.

Account Management: Maintain positive relationships with existing customers, fostering strong partnerships to secure additional projects and promote customer loyalty.

Project Evaluation: Conduct thorough onsite assessments of current mechanical equipment and project specifications. Develop innovative and efficient solutions that meet the unique needs of each customer.

Price Estimation: Prepare accurate and competitive price estimates for mechanical projects, ensuring alignment with customer requirements and budgetary constraints.

Territory Visits: Travel within the designated Montgomery territory to meet with current and potential customers, driving business development activities.

Sales Activity Tracking: Utilize Microsoft 365 and CRM software to record and monitor sales activities, maintain up-to-date records of customer interactions, and track progress towards sales targets.
Other Essential Functions
Sales Experience: Minimum of 3 years of proven business-to-business sales experience within the HVAC construction/mechanical service industry.

Technical Expertise: Strong knowledge of HVAC systems and mechanical equipment to effectively communicate and address customer needs.

Team Player: Ability to collaborate with internal teams and work cohesively to achieve organizational goals.

Relationship Building: Demonstrated ability to maintain positive relationships with existing customers while actively pursuing new prospects.

Characteristics: Self-motivated, proactive, and financially driven individual with excellent communication skills.

Computer Skills: Proficiency in Microsoft Office and CRM software (e.g., Microsoft Dynamics or similar).

Sales Training: Prior specialized sales training, such as Sandler Sales Training, Miller Heiman, or equivalent, is a plus.

Educational Background: A Bachelor's degree or Associate's degree in a relevant field is advantageous.

OSHA Certification: OSHA 10-hour certification is beneficial; however, the company will provide training if needed.
FLSA CLASSIFICATION – EXEMPT: SALARIED | LOCATION: MONTGOMERY, AL |PIVOT WORKFORCE LLC.
---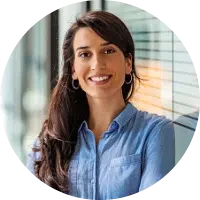 With a background in psychology, I am a proud member of Team Europe, finding the right fit for my clients and the most exciting job opportunities for my candidates!