Electrical Division Leader
New
Electrical Division Leader
Richmond Virginia
Sector: Electrical Contractor
Category: Construction, Mechanical Construction, Finance, Accounting
Electrical General Manager – Relocation Assistance Available
Strong compensation structure including base + bonus, auto allowance and gas card.
Benefits
Medical

Dental

Vision

401k with match

Paid Holidays

Paid Time Off

Bonus

Auto Allowance

Gas Card
Job Type: Full-time
Location: Richmond, VA
What You Will Be Doing
We are seeking an accomplished Electrical General Manager to spearhead our Electrical Department. This pivotal role entails supervising a team comprising Senior Project Managers, Estimators, and the Virtual Construction unit. The ideal candidate will be an adept leader, distinguished by outstanding communication and organizational prowess, with a solid background in commercial and industrial electrical endeavors.
The Ideal Candidate
Strategic Departmental Oversight: Manage the Electrical Department, leading the charge for Senior Project Managers, Estimators, and the Virtual Construction team.

Project Excellence: Ensure that every project attains timely delivery, remains within budget, and attains the highest standards of quality.

Client Relationship Cultivation: Foster enduring relationships with clients and stakeholders, steadfastly maintaining a high level of customer satisfaction.

Inspirational Leadership: Provide inspirational leadership and guidance, ensuring your team has the resources, skills, and training necessary for top-tier performance.

Safety Assurance: Guarantee strict adherence to all pertinent health and safety regulations, policies, and procedures.

Budget Vigilance: Monitor and manage project budgets, proactively identifying and addressing issues and risks.

Growth Strategies: Develop and execute growth strategies, spotting new opportunities and markets to elevate the Electrical Department's presence.

Cross-Functional Collaboration: Collaborate seamlessly with other departments, optimizing project execution and resource utilization.

Innovation Enabler: Stay abreast of industry trends and best practices, propelling the Electrical Department to the forefront of innovation and technology.
Other Essential Functions
Educational Foundation: Possess a Bachelor's degree in Electrical Engineering or a related field.

Leadership Tenure: Demonstrate a minimum of 5 years of leadership experience in the electrical industry.

Technical Proficiency: Exhibit strong technical knowledge and hands-on experience in commercial and industrial electrical projects.

Communication Expertise: Command excellent communication and interpersonal skills, adept at cultivating and maintaining robust relationships with clients, stakeholders, and team members.

Leadership Prowess: Showcase robust leadership and management skills, invigorating and motivating your team to achieve their objectives.

Problem-Solving Acumen: Exhibit sharp analytical and problem-solving capabilities, adept at identifying issues and deploying effective solutions.

Organizational Mastery: Possess strong organizational skills, capable of prioritizing and managing multiple projects and tasks simultaneously.

Tech Savvy: Display proficiency with project management software and tools.

Flexibility: Maintain the ability to travel to project sites as necessary to ensure successful project execution.
---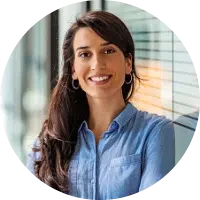 With a background in psychology, I am a proud member of Team Europe, finding the right fit for my clients and the most exciting job opportunities for my candidates!