Traveling Piping Superintendent
New
Traveling Piping Superintendent
Sector: Mechanical Contractor
Category:
Traveling Weld Piping Superintendent
CLIENT BENEFITS
Medical, Dental, Vision 401K with Match – Paid Time Off – Paid Holidays
Position Overview:
The Traveling Weld Piping Superintendent is responsible for overseeing all field operations related to welding and piping on construction projects. You are accountable for ensuring the safety, quality, and timely completion of projects while adhering to company and industry standards. This position involves extensive travel to various project sites, and the size of the onsite field team will vary depending on project complexity. You will play a crucial role in ensuring the successful execution of welding and piping projects while upholding the highest standards of safety, quality, and efficiency.
Responsibilities:
Coordinate and oversee pipe fabrication work to ensure timely and accurate completion.

Direct and manage all field personnel on-site, adjusting team size based on project requirements.

Oversee subcontractor activities, ensuring alignment with project objectives.

Collaborate with Project Manager to create, monitor, and adhere to project schedules. Attend all mandatory job site meetings to stay informed about project updates and changes.

Assist in the preparation of project plans and ensure projects are executed in alignment with plans.

Enforce and promote strict adherence to company and Jobsite safety procedures and standards. Conduct and document weekly safety "toolbox" talks to educate and inform the field personnel.

Maintain Material Safety Data Sheets (MSDS) and ensure compliance with Hazard Communication (Haz-com) regulations.

Facilitate effective communication between field personnel, Project Manager, and other stakeholders.

Perform various personnel actions including hiring, performance appraisals, promotions, transfers, and vacation schedules.
Qualifications:

Minimum of 5 years of experience as a Field Superintendent in construction projects.



At least 10 years of experience specifically with Weld Piping and Fabrication.

Strong knowledge of welding and piping processes, techniques, and industry standards.

Proficiency in project management, safety protocols, and regulatory compliance.

Excellent leadership, communication, and organizational skills.

Willingness to travel extensively to project sites as required.
---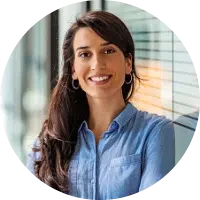 With a background in psychology, I am a proud member of Team Europe, finding the right fit for my clients and the most exciting job opportunities for my candidates!