New
Senior Project Manager
Kingsport TN
Sector: General Construction
Category: Industrial Construction, Electrical Construction
SENIOR PROJECT MANAGER – INDUSTRIAL CONSTRUCTION


CLIENT BENEFITS
Medical FSA-HSA

Dental

Vision

STD/LTD

Group Life/Voluntary Life

401k plan with Company match

Accidental Death and Dismemberment

Accident plan

Critical Illness plan
WHAT YOU WILL BE DOING
We are seeking a highly skilled Senior Project Manager with expertise in Direct Hire Industrial Construction Projects, particularly within Chemical, Pulp & Paper, and Heavy Industrial sectors. Your in-depth understanding of construction methods and strong problem-solving capabilities will be crucial in leading and managing either one large-scale or multiple smaller industrial construction projects.
THE IDEAL CANDIDATE


Demonstrate a robust working knowledge of construction methodologies in Direct Hire Industrial Projects, ensuring adept problem-solving skills.

Take charge of providing adept leadership and management for either a significant large-scale project or multiple smaller industrial construction projects.

Prioritize safety by ensuring strict adherence to safety policies, providing essential safety training, and ensuring necessary certifications are in place for all employees as per legal and company requisites.

Uphold the highest ethical standards, fostering a trustworthy relationship between the organization and its clients.

Implement stringent adherence to company risk standards, ensuring that all projects are contracted only with approved contracts.

Oversee project budgets, timelines, and performance metrics, assuring consistent accountability for real-time project status.

Guarantee accurate cost projections and reporting, enabling effective budget management.

Present monthly face-to-face progress and status reports to Executive Management.

Efficiently manage change orders, facilitating their timely submission.

Take the lead in the proposal process, ensuring all project work is exclusively undertaken with acceptable contracts.

Maintain oversight of project cash flow and ensure the timely submission and payment of invoices.

Adhere diligently to all company approval guidelines, fostering responsible decision-making.
OTHER ESSENTIAL FUNCTIONS
A substantial 10-15 years of progressive experience in construction project management roles.

Proficiency in Self-Perform construction encompassing Electrical and Piping crafts alongside comprehensive General Contractor duties.

Familiarity with Project Scheduling tools like Primavera and/or Microsoft Project is advantageous.

Adeptness in Cost Reporting.

Readiness to assist Sales and Estimating departments in formulating project proposals when needed.
---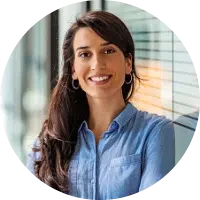 With a background in psychology, I am a proud member of Team Europe, finding the right fit for my clients and the most exciting job opportunities for my candidates!