Assistant Project Manager
New
Assistant Project Manager
Grand Rapids MI
Sector: Mechanical Contractor
Category: Mechanical
Assistant Project Manager
What We Are Looking For

We are seeking a motivated and talented Mechanical Assistant Project Manager to join our team. The successful candidate will work closely with our experienced project management team to assist in the planning, coordination, and execution of mechanical projects from inception to completion. This role offers an exciting opportunity to gain valuable experience in the mechanical engineering and construction industry and contribute to the successful delivery of projects.
Responsibilities



Project Coordination: Collaborate with project managers to plan, organize, and monitor mechanical projects, ensuring they are completed on time and within budget.

Documentation: Assist in the preparation and maintenance of project documentation, including project plans, schedules, budgets, and progress reports.

Vendor and Supplier Management: Coordinate with vendors and suppliers to ensure timely delivery of materials and equipment, and maintain strong relationships with key stakeholders.

Budget Control: Monitor project expenses, track costs, and assist in identifying cost-saving opportunities.

Quality Assurance: Work with the project team to ensure that all work is carried out to high-quality standards and in compliance with industry regulations.

Communication: Facilitate communication among project team members, contractors, and clients, providing updates and addressing any issues that may arise.

Risk Management: Assist in identifying and mitigating potential project risks and deviations from project plans.

Health and Safety: Promote a safe working environment by adhering to safety protocols and ensuring that all team members do the same.
Qualifications
Bachelor's degree in Mechanical Engineering, Construction Management, or a related field is preferred.

Prior experience in mechanical project management or a related role is a plus.

Strong organizational and multitasking skills.

Excellent communication and interpersonal skills.

Proficiency in project management software and Microsoft Office Suite.

Knowledge of mechanical systems and construction practices.

Ability to work collaboratively in a team environment.

Attention to detail and problem-solving abilities.

Willingness to learn and adapt to new challenges.
---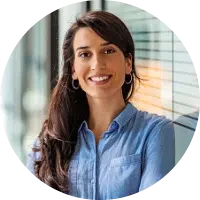 With a background in psychology, I am a proud member of Team Europe, finding the right fit for my clients and the most exciting job opportunities for my candidates!