Electrical Quality Control Technician
New
Electrical Quality Control Technician
High Point NC
Sector: Mechanical Contractor
Category:
Electrical Quality Control Technician
CLIENT BENEFITS:
Medical – Dental – Vision – 401K w/Match – Paid Holidays – Paid Time Off
Position Overview:



We are seeking a skilled Quality Control Technician with a strong background in electrical systems and a minimum of 3-5 years of experience. In this role, you will be responsible for inspecting electrical equipment and systems installations to ensure compliance with codes, specifications, and quality standards. This position requires proficiency in documentation, reporting, and effective communication.
Key Responsibilities:
Inspect electrical equipment and systems installations to ensure compliance with codes, specifications, quality standards, and customer requirements.

Verify products are manufactured according to engineering standards, industry norms, and project documents, including specifications and drawings.

Conduct equipment verification based on approved submittals.

Ensure proper execution of product tests and accurate documentation using good documentation practices (GDP).

Audit units to ensure quality checks, records, and travelers are completed.

Perform electrical inspections on all units and assemblies.

Coordinate with Project Manager regarding customer's Factory Acceptance Test requirements.

Verify electrical construction against drawings, P&IDs, submittals, and specifications.

Collaborate with Production Designers to address identified issues during production.

Ensure completion, organization, and proper filing of all project documentation in the project documentation folder.

Undertake other activities as assigned by management.
Education/Experience:
Minimum of 2 years in Electrical or Quality Control equivalent experience.

Knowledge of commercial electrical codes and industry standards.

3 – 5 years of experience in the industry or a related field may be considered in lieu of formal education as determined by management.

Strong documentation and communication (written and oral) skills.

Proficiency in personal computer applications: (Microsoft Word, Excel, Bluebeam Revu, Gmail, and cloud-based servers).

Familiarity with manufacturing processes.

Demonstrated leadership skills.

Ability to multitask and manage multiple tasks simultaneously.

Knowledge of plant safety and construction requirements.
We are looking for a dedicated Electrical Quality Control Technician who is to our committed to delivering high-quality electrical products and systems. If you meet these qualifications and are eager to take on this role, we encourage you to apply.
---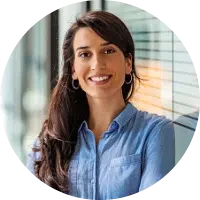 With a background in psychology, I am a proud member of Team Europe, finding the right fit for my clients and the most exciting job opportunities for my candidates!