New
Project Manager
Fort Worth TX
Sector: Construction/Engineering
Category: Project Manager, Commercial Project Manager, Construction Project Manager
Commercial Project Manager
Location: Dallas-Fort Worth, TX
About Us:
Our client is a leading construction and engineering firm specializing in commercial mechanical and plumbing projects across various sectors, including healthcare, mission critical facilities, industrial complexes, government facilities, and office buildings. We are committed to delivering high-quality projects that meet the unique needs of our clients. We are currently seeking an experienced Project Manager to join our dynamic team.
Position Overview:
As a Project Manager, you will be responsible for the successful planning, execution, and completion of commercial mechanical and plumbing projects in healthcare, mission critical, industrial, government, and/or office markets. This role requires a strong background in project management, financial oversight, and excellent leadership skills to ensure projects are completed on time and within budget.
Key Responsibilities:
Project Planning: Develop comprehensive project plans, including scope, schedule, budget, and resource allocation, to ensure successful project execution.
Financial Management: Manage project financials, including budget development, cost tracking, forecasting, and cost-to-complete analysis. Ensure projects are delivered within budget constraints.
Client Communication: Establish and maintain strong relationships with clients, architects, engineers, subcontractors, and other stakeholders. Provide regular project updates and address client concerns promptly.
Team Leadership: Lead and motivate project teams, including subcontractors, to achieve project goals. Provide clear direction, set expectations, and monitor performance.
Quality Control: Implement quality control processes to ensure that all work meets industry standards and client specifications. Conduct regular inspections and quality reviews.
Risk Management: Identify potential project risks and develop mitigation strategies. Proactively address issues as they arise to minimize project disruptions.
Project Reviews: Conduct regular project reviews to assess progress, identify deviations from the plan, and make necessary adjustments to keep projects on track.
Project Closeout: Lead the project closeout process, including final inspections, punch lists, and documentation. Ensure all project deliverables are completed to the client's satisfaction.
Qualifications:
Bachelor's degree in construction management, engineering, or a related field (or equivalent experience).

5+ years of experience in project management with a focus on commercial mechanical and plumbing projects.

Knowledge of healthcare, mission-critical, industrial, government, and office market regulations and requirements.

Strong financial acumen with experience managing project budgets and cost control.

Excellent communication and leadership skills.

Proficient in ProCore or other typical construction software required by projects assigned.

Ability to work collaboratively in a fast-paced environment.
Why Join Us:
Competitive salary and benefits package.
Opportunities for career growth and advancement.
Exciting and diverse project portfolio.
Collaborative and supportive team environment.
Commitment to professional development and continuous learning.
If you are a driven and experienced Project Manager looking for an opportunity to lead challenging commercial mechanical and plumbing projects across various sectors, we encourage you to apply. Join our team at Our company and contribute to our legacy of excellence in construction and engineering.
Our client is an equal opportunity employer and values diversity in the workplace. We encourage all qualified individuals to apply.
---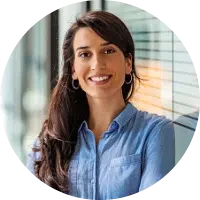 With a background in psychology, I am a proud member of Team Europe, finding the right fit for my clients and the most exciting job opportunities for my candidates!