New
Mechanical Estimator
Grand Rapids MI
Sector: Mechanical Contractor
Category: Mechanical, HVAC, Construction, Service
Mechanical Estimator
Location: Grand Rapids, MI
About Us:
My client is a leading force in the construction industry, known for our unwavering commitment to innovation, quality, and excellence. With a rich history of delivering cutting-edge mechanical solutions, we have built a reputation for being at the forefront of industry advancements. Our success is driven by a passionate team of professionals who continuously push the boundaries of what's possible.
What You Will Be Doing:
We are actively seeking a highly motivated and experienced Mechanical Estimator with expertise in Design-Build and Plan & Spec projects. The ideal candidate should possess exceptional communication, negotiation, and technical skills to excel in estimating mechanical systems. This role demands an in-depth understanding of HVAC and mechanical systems, as well as the ability to collaborate effectively with engineering and construction teams to deliver comprehensive cost-effective solutions to our clients.
The Ideal Candidate:
Review construction plans, specifications, and actively participate in pre-bid meetings to determine project requirements and create precise project estimates.

Collaborate closely with the design team to develop cost-efficient mechanical solutions that align seamlessly with the project budget.

Work closely with engineers and designers to identify opportunities for cost savings and value engineering, including suggesting alternative materials or systems without compromising performance.

Interpret and address scope gaps when dealing with unfinished drawings.

Conduct a meticulous quantity takeoff, identifying and quantifying all necessary materials and components for the mechanical systems, including pipes, ducts, fittings, valves, pumps, and associated equipment, while considering factors like pressure, temperature, and environmental conditions.

Provide ongoing cost estimates as the design evolves to ensure the project remains within budget and allows for adjustments when necessary.

Solicit bids from subcontractors to incorporate accurate pricing into the estimate.

Calculate costs for materials, labor, and equipment required for the project, taking into account factors such as material prices, labor rates, project complexity, and local market conditions.

Incorporate project information, qualifications, clarifications, and exclusions into a project proposal for review with the project team.
Other Essential Functions:
A minimum of 5 years of proven experience in mechanical estimating, with a preference for experience in both Design-Build and Plan & Spec projects.

A track record of successfully estimating complex projects.

Proficiency in estimating software tools.

A strong knowledge and understanding of current mechanical codes, encompassing piping and ducting systems, various materials, sizes, and installation methods.

The ability to interpret computerized cost data and systems.

Adaptability to meet the unique requirements of our organization while fulfilling the core responsibilities outlined above.

A deep knowledge of mechanical systems, materials, construction methods, and local market conditions to provide accurate cost estimates and ensure the success of construction projects.
---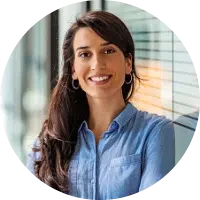 With a background in psychology, I am a proud member of Team Europe, finding the right fit for my clients and the most exciting job opportunities for my candidates!