Mechanical Sales Executive
New
Mechanical Sales Executive
Grand Rapids MI
Sector: Mechanical Contractor
Category: Mechanical, HVAC, Construction, Service
MECHANICAL SALES EXECUTIVE
LOCATION: GRAND RAPIDS, MI
BENEFITS
Medical

Dental

Vision

Prescription (included within the medical plan)

401(k) Plan with multiple investment options

Basic life insurance – company paid

Basic accidental death & dismemberment (AD&D) – company paid

Employee Assistance Program (EAP) – company paid

Short term disability (STD) – after 1 year of employment – company paid

Paid Holidays – 7 days

Paid Vacation

Paid time off (PTO)

WHAT YOU WILL BE DOING
West Michigan's Premier HVAC, Construction, Service, and Building Automation Provider – is actively seeking an experienced Mechanical Contracting Sales Professional. This role focuses on both Design-Build and Plan & Spec projects. We're looking for a highly motivated individual with excellent communication, negotiation, and technical skills to promote our mechanical contracting services effectively, secure new projects, and contribute to our continued success.
THE IDEAL CANDIDATE
Sales and Business Development:

Identify and target potential clients, including building owners, developers, architects, and general contractors.

Cultivate and maintain strong relationships with existing clients.

Generate leads through networking, cold calling, industry events, and referrals.

Develop and execute sales strategies to consistently meet or exceed sales targets.

Technical Expertise:

Demonstrate an in-depth understanding of mechanical systems, including HVAC, plumbing, and related technologies.

Collaborate with engineers and technical teams to provide input on system design and functionality.

Stay up-to-date with industry trends, codes, and regulations to deliver cutting-edge solutions to clients.

Project Evaluation and Estimation:

Assess client needs and project requirements to determine feasibility and scope of work.

Prepare accurate and competitive project proposals and cost estimates.

Coordinate with the estimating team to ensure timely and precise bidding.

Client Relationship Management:

Act as a liaison between the client and the company, ensuring clear communication and client satisfaction.

Address client inquiries, concerns, and requests promptly and professionally.

Foster long-term client relationships to generate repeat business and referrals.

Collaboration:

Work closely with design and engineering teams to develop design-build proposals and solutions.

Collaborate with project managers and construction teams to ensure successful project execution.

Provide technical guidance during project planning and execution phases.

Documentation and Reporting:

Maintain accurate records of client interactions, proposals, and project details.

Prepare regular reports on sales activities, project status, and market trends.

Ensure all necessary contracts and agreements are properly executed.
OTHER ESSENTIAL FUNCTIONS
Preferred: Bachelor's degree in Mechanical Engineering or a related field.

Proven experience in mechanical contracting sales, with expertise in both Design-Build and Plan and Spec projects.

Strong knowledge of HVAC and mechanical systems.

Excellent communication, presentation, and negotiation skills.

Proficiency in sales software, CRM systems, and the Microsoft Office Suite.

Self-motivated, goal-oriented, and results-driven.

Ability to work independently and collaboratively within a team.

Successful candidates will adapt to the unique requirements of our organization while fulfilling the core responsibilities outlined above.
---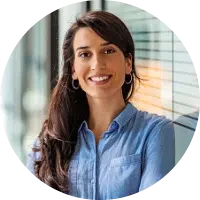 With a background in psychology, I am a proud member of Team Europe, finding the right fit for my clients and the most exciting job opportunities for my candidates!