Building Service Field Superintendent
New
Building Service Field Superintendent
Chandler Arizona
Sector:
Category: safety compliance, communication, quality assurance, team leadership, project management
Building Service Field Superintendent
Location: Chandler, AZ
About Us:
Our client is a leading construction and building services company dedicated to delivering exceptional results to our clients. With a strong commitment to quality, safety, and innovation, we have earned a reputation for excellence in the industry.
Job Description:
Are you a seasoned professional with a passion for overseeing construction projects and ensuring they run smoothly from start to finish? If so, our client is looking for a highly skilled Building Service Field Superintendent to join our dynamic team. In this role, you will play a pivotal role in the success of our projects, overseeing daily operations, managing subcontractors, and ensuring the highest standards of quality and safety are met.
Key Responsibilities:
Project Management:
Lead and manage multiple building service projects simultaneously, from inception to completion.

Develop and maintain project schedules, ensuring timely delivery within budget constraints.

Monitor project progress, making necessary adjustments to meet deadlines and quality standards.
Team Leadership:
Supervise and coordinate the activities of field personnel, subcontractors, and vendors.

Foster a collaborative and safety-conscious work environment.

Provide guidance and mentorship to field staff, ensuring their professional growth and development.
Quality Assurance:
Implement and enforce quality control measures to ensure the highest level of workmanship.

Conduct regular inspections to identify and address any construction deficiencies promptly.

Ensure compliance with building codes, regulations, and safety standards.
Communication:
Maintain clear and consistent communication with project stakeholders, including clients, architects, and engineers.

Address any project-related issues promptly and professionally.

Prepare regular progress reports and project updates for management and clients.
Safety Compliance:
Champion a culture of safety on the construction site, adhering to all safety regulations and guidelines.

Conduct safety meetings, audits, and inspections to minimize risks and accidents.

Take immediate corrective actions in the event of safety violations or incidents.
Qualifications:
Bachelor's degree in Construction Management or a related field is a plus.

Proven experience as a Building Service Field Superintendent or similar role in the construction industry.

Strong knowledge of building codes, regulations, and construction best practices.

Exceptional leadership and team management skills.

Excellent communication and interpersonal abilities.

Proficiency in project management software and Microsoft Office Suite.

OSHA certification and safety training preferred.
Our client is an equal opportunity employer. We encourage applications from candidates of all backgrounds and experiences.
---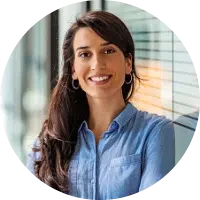 With a background in psychology, I am a proud member of Team Europe, finding the right fit for my clients and the most exciting job opportunities for my candidates!