New
Job Cost Accountant
Fort Worth TX
Sector: General Commercial Construction
Category: cost tracking and analysis, budget management, financial reporting, billing and invoicing, mont-end closing, variance analysis, compliance, software proficiency
Job Cost Accountant
Location: Dallas-Fort Worth, TX
About Us:
Our client is a leading construction company with a strong reputation for delivering high-quality projects. We are currently seeking a skilled and detail-oriented Job Cost Accountant to join our finance team. If you have a passion for numbers, a background in construction accounting, and a desire to contribute to the success of a dynamic construction firm, we want to hear from you.
Job Description:
As a Job Cost Accountant with our client, you will play a crucial role in ensuring accurate financial tracking and reporting for our construction projects. You will collaborate closely with project managers, estimators, and the finance team to monitor project costs, analyze financial data, and contribute to the company's overall financial success.
Key Responsibilities:
Cost Tracking and Analysis: Monitor project costs, including labor, materials, subcontractor expenses, and equipment usage. Analyze cost variances and provide actionable insights to project teams.
Budget Management: Assist in the development and management of project budgets. Work with project managers to ensure projects stay on budget and within established financial guidelines.
Financial Reporting: Prepare timely and accurate financial reports, including profit and loss statements, job cost reports, and project financial summaries. Present financial data to project stakeholders as needed.
Billing and Invoicing: Collaborate with project managers to ensure accurate and timely billing of clients. Verify project costs and maintain billing records.
Month-End Close: Participate in month-end close processes, including reconciliations, accruals, and financial statement preparation.
Variance Analysis: Investigate and explain budget variances, providing recommendations for cost-saving measures and process improvements.
Compliance: Ensure compliance with accounting principles, industry regulations, and company policies. Assist with audit preparations as necessary.
Software Proficiency: Utilize construction accounting software (e.g., Procore, Sage 300) and Excel to manage and analyze financial data efficiently.
Qualifications:
Bachelor's degree in Accounting, Finance, or a related field.

Previous experience in construction accounting is strongly preferred.

Knowledge of construction accounting software and proficiency in Microsoft Excel.

Strong analytical skills with the ability to interpret financial data.

Detail-oriented, organized, and able to meet deadlines.

Excellent communication skills to collaborate with cross-functional teams.
Why our client?
Competitive salary and benefits package.
Opportunity to work with a dynamic and growing construction company.
Collaborative and supportive work environment.
Career growth opportunities within the finance department.
Join our client's team and contribute to the success of exciting construction projects. If you're a proactive, results-driven Job Cost Accountant with a passion for the construction industry, we encourage you to apply today!
Our client is an equal opportunity employer and values diversity in the workplace. We encourage candidates of all backgrounds to apply. Our client complies with all applicable federal, state, and local laws regarding nondiscrimination and affirmative action.
---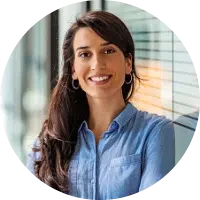 With a background in psychology, I am a proud member of Team Europe, finding the right fit for my clients and the most exciting job opportunities for my candidates!