Subcontracts Administrator
New
Subcontracts Administrator
Houston TX
Sector: Construction/Engineering
Category: subcontracts administrator, structural fabrication, steel fabrication, EPC, Construction
Subcontracts Administrator
Location: Houston, TX
BENEFITS:
Generous Paid Time Off Policy

Medical, Dental, Vision Insurance

401k

Considerable Bonus Structure

Excellent Company Culture
About Us:
Our client is a leading construction and Engineering, Procurement, and Construction (EPC) company. With a strong commitment to delivering excellence, we take pride in our innovative approach to projects, exceptional team, and dedication to quality. As we continue to grow and expand our operations, we are seeking a talented Subcontracts Administrator to join our dynamic team.
Position Overview:
Our client is looking for a Subcontracts Administrator to oversee and manage the procurement and administration of subcontractor agreements for our construction and EPC projects. The successful candidate will play a critical role in ensuring the efficient and effective execution of projects by liaising with subcontractors, managing contractual obligations, and ensuring compliance with company policies and industry standards.
Responsibilities:
Develop packages to send out to vendors for quotes on Structural Fabrication, Electrical & Instrumentation, Insulation, Fireproofing, etc.

Collaborate with the procurement team to identify, prequalify, and select subcontractors for various projects.

Negotiate subcontract agreements, terms, and conditions to protect the company's interests while maintaining positive relationships with subcontractors.

Review subcontractor proposals, bid packages, and pricing to ensure accuracy and competitiveness.

Manage the subcontractor procurement process, including the issuance of purchase orders and subcontracts.

Monitor subcontractor performance, track progress, and ensure adherence to project schedules and specifications.

Address and resolve subcontractor disputes, issues, and non-compliance with contractual obligations.

Maintain accurate records and documentation related to subcontract agreements, change orders, and correspondence.

Collaborate with project managers, engineers, and other stakeholders to ensure subcontractor alignment with project objectives.

Assist in evaluating subcontractor performance for future project considerations.

Stay current with industry trends, regulations, and best practices related to subcontract administration.

Ability to work in teams or as an individual.

Excellent written and spoken communication skills.
Qualifications:
Bachelor's degree in Business Administration, Construction Management, or a related field.

Proven experience as a Subcontracts Administrator in the construction or EPC industry.

Strong knowledge of subcontract administration, procurement processes, and contract management.

Excellent negotiation, communication, and interpersonal skills.

Ability to learn and apply knowledge of applicable local, state/province, and federal/national statutes and guidelines.

Detail-oriented with exceptional organizational and time management abilities.

Familiarity with construction and EPC project management software and tools (SAP experience is a plus).

Ability to work independently and collaboratively within a team.

Strong problem-solving skills and the ability to make sound decisions under pressure.
Our client is an equal opportunity employer. We celebrate diversity and are committed to creating an inclusive environment for all employees.
---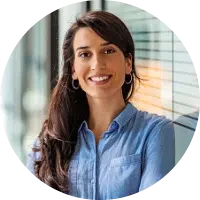 With a background in psychology, I am a proud member of Team Europe, finding the right fit for my clients and the most exciting job opportunities for my candidates!