New
Buyer
High Point NC
Sector: Mechanical Contractor
Category: Buyer
Position: Buyer


CLIENT BENEFITS
Medical, Dental, Vision – 401K with Match – Paid Time Off – Paid Holidays
Are you ready to excel in the world of procurement? We're looking for a dedicated Buyer to take charge of crucial responsibilities that keep the wheels of the business turning.
Key Responsibilities:
Material Mastermind: Your keen eye for detail and strong grasp of engineering instructions are vital as you handle material procurement. This means meticulously planning, scheduling, and ensuring the timely procurement of materials for various projects.

Prioritization Pro: Juggling multiple requirements and priorities is where you shine. You collaborate seamlessly with project management, engineering, and production supervision to guarantee the accurate and timely procurement of materials.

Inventory Ace: As the Buyer, you're in charge of ordering and maintaining supplies for inventory management and facility maintenance. Your skill ensures that the right materials are readily available when needed.

Supplier Whisperer: You're adept at identifying new products and suppliers while suggesting improvements to maintain both value and budget. Your talent lies in fostering positive relationships with our suppliers.

Cost Tracker: Adept at keeping an eagle eye on the numbers, you review project estimates and requirements, delivering accurate quotes. Tracking costs is your forte, helping us forecast and maintain pricing and inventory at desired levels.

Order Orchestrator: You skillfully write orders on the accounting system and maintain meticulous paperwork for all purchases. You also provide valuable assistance to the accounting team during the invoice approval process.

Procedure Prodigy: Our procurement department's success relies on your ability to follow standard procedures and ensure consistency and compliance in procurement.

Team Player: Collaboration is your strong suit. You step up to provide support to team members as needed, ensuring the department functions at its best. Training and sharing your expertise with others is second nature to you.

Ad Hoc Ace: You're ready to tackle any unique tasks as assigned by department supervision, helping maintain a smooth workflow throughout.
Ready to elevate the procurement processes? Join as a Buyer and make a vital impact.
---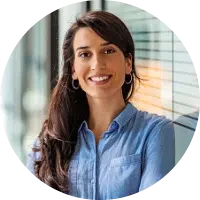 With a background in psychology, I am a proud member of Team Europe, finding the right fit for my clients and the most exciting job opportunities for my candidates!