HVAC Project Manager (Construction Manufacturing)
New
HVAC Project Manager (Construction Manufacturing)
High Point NC
Sector: Mechanical Contractor
Category: Project Manager
Job Title: Project Manager – Construction Manufacturing
Medical – Dental – Vision – 401K w/Match – Paid Holidays – Paid Time Off


Position Description:
As a Project Manager in Manufacturing, you will play a crucial role in managing all aspects of Off Site Constructed (OSC) Mechanical Equipment projects. These projects encompass a wide range of facilities, including Central Utility plants, Mechanical equipment rooms, modular data centers, and custom air handling units. Your responsibilities will span from the initial project phases through installation, startup, and final completion. You will be the driving force behind project success, and we are looking for an experienced professional who can navigate every phase of project management with precision.
Key Responsibilities:
Facilitate kick-off meetings to set project objectives and strategies.

Coordinate the generation of shop drawings and ensure their accuracy.

Transition projects seamlessly from estimating to the fabrication phases and through site installation.

Collaborate with project team and clients to identify and implement value engineering opportunities.

Monitor project costs continuously to ensure budget adherence.

Manage the purchase of equipment and materials, ensuring timely delivery.

Oversee warranty compliance with vendors.

Cultivate strong working relationships with plant management and superintendents.

Manage all submittals related to assigned projects.

Attend and actively contribute to job-related meetings as required.

Oversee the development of operation and maintenance manuals.

Ensure compliance with contracts and project specifications by EAS and subcontractors.

Approve all project-related invoices for payment.

Ensure as-built documentation is completed accurately and in a timely manner.

Schedule fabrication shipments effectively.

Direct and coordinate the work of all subcontractors involved in the projects.

Generate and distribute status reports to keep all stakeholders informed.

Accurately price change orders and manage change processes.

Promote a culture of safety by ensuring all work aligns with the Safety program.

Successfully deliver projects within predetermined and agreed budget, time, and quality parameters.

Collaborate with Supers, Ops managers, and HR to schedule workforce needs.

Maintain accurate equipment lists and estimate sheets.

Develop, coordinate and manage project and team schedules to meet deadlines.

Submit accurate and timely Requests for Payment as required.

Perform any other job-related duties as assigned.
Education:
To excel in this role, you should possess a minimum of a bachelor's degree in mechanical engineering, construction management, or a related field. Alternatively, if you have over 10 years of relevant experience, especially in HVAC, piping, or plumbing, we will consider your application. Continuous learning and professional development are highly encouraged to stay at the forefront of the industry.
Join the team and take the lead in managing complex manufacturing projects that make a real impact. Your expertise, leadership, and dedication will be vital to our ongoing success.
If you have the qualifications and experience needed for this role, we encourage you to apply today! We look forward to welcoming you to our dynamic team.
---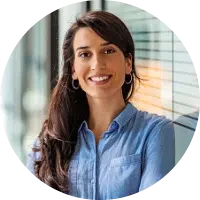 With a background in psychology, I am a proud member of Team Europe, finding the right fit for my clients and the most exciting job opportunities for my candidates!