New
Operations Manager
Atlanta GA
Sector: Mechanical Contractor
Category: Mechanical, HVAC, Construction, Service
OPERATIONS MANAGER – MECHANICAL CONTRACTOR
LOCATION: Greater Atlanta, GA
WHAT YOU WILL BE DOING
We are seeking a highly skilled and experienced Operations Manager to join our team in the Greater Atlanta, GA market. The ideal candidate will possess a comprehensive understanding of mechanical systems, strong leadership skills, and a proven track record of successfully managing commercial and industrial projects. As the Operations Manager, you will play a pivotal role in overseeing project execution, financial management, and team leadership.
THE IDEAL CANDIDATE


Leadership and Team Management:

Provide effective leadership to the operations team, fostering a collaborative and high-performance work environment.

Mentor and develop team members to enhance their skills and capabilities.

Drive a culture of safety, quality, and continuous improvement.

Financial Management:

Take ownership of the full Profit and Loss (P&L) responsibility for the operations department.

Develop and manage budgets, ensuring cost control and profitability targets are met.

Implement financial strategies to optimize project performance.

Project Execution:

Oversee the planning, scheduling, and execution of commercial and industrial projects.

Ensure projects are delivered on time, within budget, and meeting quality standards.

Collaborate with project managers and teams to resolve challenges and implement efficient solutions.

Industry Expertise:

Utilize extensive industry knowledge and experience in mechanical, HVAC, plumbing, and electrical systems to provide technical guidance.

Stay abreast of industry trends, regulations, and best practices to drive innovation and efficiency.
OTHER ESSENTIAL FUNCTIONS
Bachelor's degree in Mechanical Engineering, Construction Management, or related field.

Minimum of 10 years of experience in the mechanical contracting industry.

At least 5 years of experience in a managerial or leadership role.

Strong financial management skills with a proven track record of managing P&L.

In-depth knowledge of mechanical systems, HVAC, plumbing, and electrical systems.

Experience in commercial and industrial project management.

Excellent communication, interpersonal, and leadership skills.

Ability to make strategic decisions and drive operational excellence.
---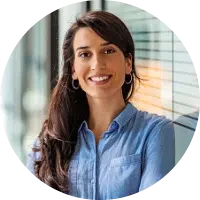 With a background in psychology, I am a proud member of Team Europe, finding the right fit for my clients and the most exciting job opportunities for my candidates!