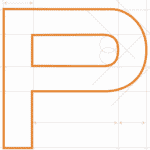 Pivot Pipelines
 FLSA CLASSIFICATION – EXEMPT: SALARIED | LOCATION: Abilene, TX |PIVOT WORKFORCE LLC. 
 Senior Superintendent 
Competitive market-driven compensation structure including per Diem opportunity! 
Client Benefits 
• Medical Benefits 
• 401k 
• Paid Time Off 
• Company phone 
• Market Driven Comp Structure 
• Per Diem Opportunity 
• Company Vehicle or Auto-Allowance 
• Fuel allowance 
What You Will Be Doing 
Our client is known for their unique portfolio in the historical restoration, industrial and municipal spaces. As a Senior Superintendent, you are responsible for working through your team to ensure that projects are completed on time and budget. 
In this permanent hire role, you will initially be responsible for the completion of a historical government sites modernization. The ideal candidate has a background in Mechanical, Electrical or Plumbing and able leverage their knowledge of best practices to impact profitability on the job site. 
The Ideal Candidate 
• Able to ensure that direct reports are following standards to ensure quality outcomes. 
• Able to ensure that the project time line is adhered to and holds team to that standard 
• Able to develop and maintain relationships with subcontractors to ensure work is completed to specification. 
• Able to proactively identify and address possible work bottle necks and address them 
• Able to collaborate successfully with safety, project management, sub-contractors, and any other stakeholders to drive results 
Other Essential Functions 
• Has a minimum of 10+ years in construction experience 
• Has consistent track record of successful projects in the $7-$15 million range 
• Has knowledge of MEP as gained through on the job experience and/or education 
• Has valid and current OSHA 30 
• Able to pass a background, credit and drug screening as required for the job 
Apply with Linkedin
Apply with Indeed