Small Projects and Service Group Manager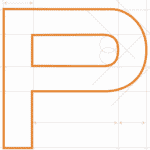 Pivot Pipelines
Small Projects and Service Group Manager
Compensation beginning at $90,000.00+salaried annually.
Client Benefits
•Complete and comprehensive benefits package
•Market Driven Comp Structure
•Excellent Company Culture
•Award Winning Work
What You Will Be Doing
Our client, established in 1945, has utilized their strong sense of commitment and customer service to grow into the second-to-none Mechanical Contractor that they are today. Through their growth they have maintained their culture and integrity, boasting an average tenure of 15 years. This is truly a company that a candidate can join with the expectation of growing and retiring amongst their team of exceptional professionals. As the Small Projects and Service Group Manager with a Mechanical background, one can expect to work through their team leveraging their trade knowledge to successfully complete projects and impact profitability.
The Ideal Candidate
•Has 5-years' experience in a Project Management role.
•Has a construction management degree or has come up through the trade and has thorough mechanical knowledge
•Has ability to manage tight deadlines while managing job costs
•Has experience managing a sales team•Has the ability to estimate and sell HVAC and plumbing projects
•Has a knowledge of DDC Controls•Has design-build experience
•Has demonstrated track record of using critical thinking to address challenging issues.
•Able to build and grow relationships within the service department and outside of the business to help with organizational growth.
Other Essential Functions
•Experience with leading other senior and mid-level leaders within an organization.
•Able to effectively plan and communicate manpower needs to the Production and Training Supervisor to ensure proper staffing on jobsites.
•Foster an environment where the service team is empowered to grow the service base and increase revenue.
•Experienced and knowledgeable across a variety of HVAC and Plumbing projects
Apply with Linkedin
Apply with Indeed