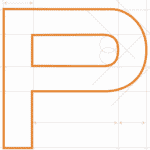 Pivot Workforce US
BENEFITS:



• Employer provided Medical, Dental, Term Life, and Long-Term Disability insurance

• Paid Vacation, Sick, and Holiday time

• 401(k) Retirement Plan and Profit Sharing

• Airline / Hotel / Car points and/or miles

• Community involvement and volunteer opportunities'
POSITION DESCRIPTION:
This is a traveling position.
Our clients Superintendent responsibilities includes oversight of project progress. Working through subcontractors to ensure the project remains on time and budget. Developing and maintaining relationships with clients and being an advocate for safety on the jobsite.
THE IDEAL CANDIDATE
Follows all established safety rules and regulations and maintains a safe and clean environment

Inspect all construction to ensure trade contractors' work follows plans and specifications

Distribute requests for information (RFIs) as required.

Schedule and attend on-site kickoff meeting with Project Manager and all subcontractors to review expectations, schedule, site specific safety program, and progress meeting schedule

Perform full review of contract documents (i.e., drawings, details of drawings, specifications, post-bid meeting minutes, bid clarifications, permits, etc.) prior to start of project

Attend hand-off meeting hosted by the Project Manager prior to start of project to go over permits, plans, specifications, scopes of work, submittals, RFIs, etc.
OTHER ESSENTIAL FUNCTIONS
Excellent communication skills, both written and verbal, with the ability to interact professionally with other employees, subcontractors, and suppliers.

Excellent coordination and organizational skills

Great attention to detail

Ability to prioritize workday efficiently and effectively while working under the pressure of deadlines.

Ability to multi-task

Ability to work independently or in collaboration with various department levels

5+ years of experience in similar role
Apply with Linkedin
Apply with Indeed