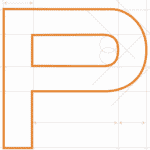 Pivot Workforce US
SUMMARY
The VP of Construction assumes full responsibility and accountability for all aspects of operations group. Direct, mentor and coach 4-6 direct reports (Operations Manager, General Manager, Startup Manager, Purchasing Manager, Associate Vice President of Construction and General Field Superintendents) to assure that the operations team not only maximizes profitability but also apply and fulfill requirements of Job Loop and Culture of Accountability. This person much manage all aspects of safety, quality, schedule, and the financial performance of our construction work.
ESSENTIAL DUTIES AND RESPONSIBILITIES include the following. Other duties may be assigned as necessary.
Ability to mentor and train 4-6 direct reports effectively

Drive this approach throughout the construction department

Find and build key talent for our construction team

Work with team to create and adhere to annual budgets

Share information so that key team members are aware of estimates, budgets, schedules, and financial expectations and how we are tracking throughout each project

To produce operating income at or above annual budget (create gains)

Set/communicate schedule for POC meeting in collaboration with CFO

Modify WIP after POC and distributes to PM team for monitoring project monthly financial performance.

Participate in monthly POC meetings. Report financial results to operations team.

Mentor Operations manager for succession

Write the construction updates to the TPS and management reports

Help develop the strategic plan

Design action plans that will deliver the strategic plan. Follow up as required

Active participant in strategic planning, executive meetings, leadership meetings and training committee.

Promote collaboration between departments to maximize team culture

Respond and solve high level disputes with General Contractor, Subcontractors and vendors.

Works with CFO on setting budgets for renewal of fleet

Approve operations vehicle repairs and invoices

Assigns discipline for driving and policy violations per company guidelines in collaboration with Human Resources

Advise PM/coordinators on proper action to take when in question on projects

Works with estimating to determine when backlog is needed and what type of projects are needed

Review estimates when needed

Involved in interviews of all managers

Promote prefabrication to field/Project Manager

Supports Business development

Follow up on QA/QC with General Field Super

Meets with General Super to monitor manpower needs and training

Attends turnover, qualified, constructability, all key project meetings

Attend weekly jobsite meetings at large projects

Collaborate with purchasing for better buying procedure, new product introduction

Collaborate with start up on upcoming work and departmental revisions
EDUCATION and/or EXPERIENCE
Associate degree (A. A.) or equivalent from two-year College or technical school; or 10 years related experience and/or training; or equivalent combination of education and experience.
Apply with Linkedin
Apply with Indeed