New
Project Manager
Raleigh NC
Sector: Construction/Engineering
Category: Mechanical Construction, Construction, Mechanical Engineering, HVAC
Job Title: Project Manager – HVAC
Location: Raleigh, NC
About Us:

Our client is a leading Mechanical Contractor around the United States. We are committed to delivering high-quality solutions to our clients and are looking for a dedicated and experienced Project Manager with HVAC knowledge to join our team.
Job Summary:

As a Project Manager with HVAC expertise, you will be responsible for overseeing and managing [insert specific projects or types of projects] from inception to completion. You will play a critical role in ensuring that projects are executed efficiently, on time, and within budget, while maintaining the highest standards of quality and safety in the HVAC sector.
Key Responsibilities:
Project Planning: Develop comprehensive project plans, including scope, timeline, and budget, in collaboration with cross-functional teams.

Resource Management: Allocate and manage project resources, including personnel, equipment, and materials, to meet project goals.

HVAC Expertise: Apply in-depth knowledge of HVAC systems, codes, and standards to ensure compliance and optimize system performance.

Stakeholder Communication: Maintain clear and effective communication with clients, contractors, and team members to ensure project objectives are met.

Risk Management: Identify potential risks and develop mitigation strategies to keep projects on track.

Quality Assurance: Oversee the quality of HVAC installations and ensure they meet industry standards and client specifications.

Budget Control: Monitor project budgets, expenses, and financial performance to ensure projects are delivered within budget.

Timeline Adherence: Ensure projects are completed on schedule, making necessary adjustments and providing regular progress reports.

Regulatory Compliance: Stay up-to-date with local, state, and federal HVAC regulations and ensure that all projects are compliant.

Safety: Prioritize and enforce safety protocols to minimize accidents and create a safe working environment.
Qualifications:
Bachelor's degree in Construction Management / Science or Mechanical Engineering or equivalent work experience.

Proven experience as a Project Manager in the HVAC industry.

Strong knowledge of HVAC systems, components, and best practices.

Proficiency in project management software and tools.

Excellent communication and leadership skills.

Ability to work collaboratively in a team and independently when necessary.

Strong problem-solving and decision-making abilities.

PMP or related certifications (preferred).
Benefits:
Competitive salary and performance-based bonuses.

Health, dental, and vision insurance.

Retirement savings plan.

Ongoing professional development opportunities.
---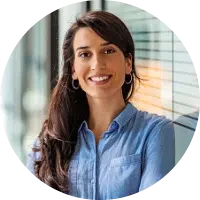 With a background in psychology, I am a proud member of Team Europe, finding the right fit for my clients and the most exciting job opportunities for my candidates!